Full Time
Long Term
This position has been filled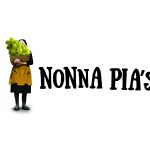 Website whistler_jobs Whistler Personnel
- a company that appreciates work life balance
A family owned local business has a new opportunity for an Operations Lead. Since 2010, Nonna Pia's has become a Whistler success story that now delivers their delicious balsamic reduction to grocery stores and Costco's across Canada and the US. Their Warehouse Operations Lead will be responsible for learning the trade alongside the owners and working with the team who will help take this exciting business to the next level. A full-time, year-round career opportunity ideal for an experienced team-leader with strong communication skills and some understanding of warehouse production and system management.
Here's the Dragon's Den story about Nonna Pia's journey and founders Norm and Natasha: YOU TUBE – Dragon's Den Update
*IMPORTANT* Please do not contact Nonna Pia's directly just yet – applications must be sent through Whistler Personnel to be considered*
About the Role:
Full-time, long-term. Ideally a 2-3 year commitment.
Training and mentorship will be provided along with education and course opportunities.
A tight-knit team and family-oriented company who value the Whistler lifestyle.
Mon-Fri office hours with some flexibility.
Salary – 'Lets chat'.
Opportunity for performance-based incentives.
The Perfect Candidate:
Highly detailed and extremely organized.
Excellent communicator (written and verbally) and not afraid to ask questions.
Previous leadership or supervisory experience is an asset.
A handy/fix-it skill set with prior experience with equipment maintenance protocol.
Experienced in 'food safe' procedures very beneficial.
Strong administration and computer skills including MS Office, Excel and Word.
Can work independently. Takes the initiative and will add value right out of the gate.
Duties / Responsibilities include:
Coordinating the full cycle of the product distribution: producing, adhering to food safety regulations, shipping, inventory management and bottling processes.
Maintaining inventory controls and records.
Organizing equipment maintenance plans & servicing.
Assisting with shipping logistics.
Coordinating the production team by managing schedules, key documents and communicating relevant information.
To Apply:
Ensure we have your resume and profile on file here (you only have to do this once): whistler-jobs.com/create-profile (you only have to do this once).
Contact talent@whistler-jobs.com to let us know you'd like to be considered or with any questions you have about the role.
Please do not contact Nonna Pia's directly just yet – applications must be sent through Whistler Personnel to be considered*
We will review all applications and contact candidates who have been selected for further consideration or an interview. Due to time constraints, we may not be able to contact all applicants (but we will try!) If you would like an update after a week or two has past, you are welcome to email us at talent@whistler-jobs.com