Full Time
Part Time
This position has been filled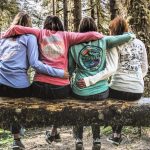 Website Whistler Personnel Solutions
Find a perfect match!
Have fun working in this colourful and friendly iconic Whistler store.  Pick a schedule that fits your lifestyle and get creative with displays and promotions.  Good base wage PLUS sales and loyalty bonus PLUS a season's ski or bike pass!
About the Role:
Flexible full-time or part-time schedules available with the option of 3-day weekends.
A family owned and operated company who encourages and rewards creative ideas and ingenuity.
Fun, rewarding work in a low-pressure atmosphere.
Well-known and respected brand store popular with tourists and locals alike.
Competitive starting wage with opportunity for increases PLUS monthly sales bonus PLUS loyalty bonus every 6 months.
Opportunity for leadership training and potential to take on supervisory role.
Other perks include Spirit Pass, store discounts and option of extended health benefits.
The Perfect Candidate:
Naturally friendly and upbeat – enjoys working with people.
Has creative ideas and interested in learning.
Self-starter who takes initiative who works well independently and with others.
Reliable team member who genuinely cares about their customers and coworkers.
Responsibilities include:
Deliver excellent customer service and greet each customer with a smile.
Help customers find what they need and process sales.
Perform opening, closing duties, general POS sales.
Ensure the store is bright and inviting. Assist with restocking, displays and promotions.
To Apply:
Ensure we have your resume and profile on file here (you only have to do this once): www.whistler-jobs.com/create-profile/
Please email talent@whistler-jobs.com to let us know you'd like to be considered.
We will review all applications and contact candidates who have been selected for further consideration or an interview. Due to time constraints, we may not be able to contact all applicants.  If you would like an update on your application, please email us at talent@whistler-jobs.com