Part Time
Salary: Wage up to $40/hour based on experience and education
Work from home, set your own hours and be part of great teaching team.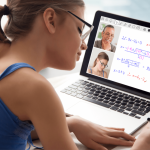 Website whistler_jobs Whistler Personnel
Work from home, set your own hours and be part of great teaching team.
This is a very unique opportunity for educators to work from home and earn extra income as a Tutor or Education Coach.   Offering competitive wages and strong support systems so that educators can focus on teaching and mentoring students in a safe, online learning environment from home (wherever that may be).
About the Role, Perks and Benefits: 
Part-time, casual contract work starting immediately (full-time hours may be available).
Flexible schedule that can be either year-round or just during the school-year (minimum 2 days a week).
Competitive wage up to $40/hour based on experience and education.
Tutoring school-aged children on the K-12 curriculum with a focus on high school and intermediate  math and literacy.
The company specializes in supporting students with all learning profiles.
Lots of opportunities for continued development and growth.
The company uses progressive online teaching platforms and technology to support one-on-one learning.    Software and training is provided.
Transitioning to combination of online and in-person learning in the fall (when it's safe).
Perks include working from home, setting your own hours and be part of great team.
The Perfect Candidate:
Innovative, adaptable and passionate educator that supports students' learning.

High School Diploma plus a Teaching certificate/degree or Education Assistant diploma is preferred. 

Other specific education related training will be considered. 

Must have in-classroom teaching experience.
Familiar with the BC Provincial Curriculum.
Trained or Certified in Special Education, Orton Gillingham, Reading Intervention, Mathematic or English very beneficial.
French teaching and/or fluency is an asset.
Must be able to work a minimum of 2 day's per week and be available for after school hours (primarily) and/or weekends.
Must have a personal computer with microphone and camera,  reliable internet and basic computer skills including Google Chrome.
Criminal Record Check will be required.
Responsibilities Include:
Provide the highest level of learning to students in a safe and respectful environment.
Work with students to advance them in their learning according to their education plan.
Follow the BC Curriculum to set student up for success and to meet their educational goals.
Provide ongoing communication to the students and parents on each student's progress.
How To Apply:  
Our career matching and consulting services are confidential and FREE to job seekers – with no strings or commitments required.
Create a Profile and upload your resume here (you only have to do this once):  www.whistler-jobs.com/apply
OR If you have already created a profile with us, please complete this simplified application: www.whistler-jobs.com/simple_app
Tip for Out-of-Town Applicants:  If you are currently living outside the area, be sure to tell us about your plans to relocate including if you've already secured or researched local accommodation and your planned arrival date.
We will review all applications and contact candidates who have been selected for further consideration or an interview. Due to time constraints, we may not be able to contact all applicants – but we will try!  If you would like an update on your application, please email us at talent@whistler-jobs.com or call us at 604 905 4194 ext 2.
We are your partners through the next step in your career.