Temporary
This position has been filled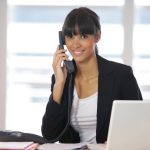 Website Whistler Personnel
- potential for long-term.
We are looking for someone with strong customer service skills to be the face of the company for a 10-week Receptionist assignment. This opportunity could lead into a more permanent position for the right candidate. Ideally suited for someone who is organized and friendly with excellent communication and computer skills.
POSITION TITLE: Receptionist
NUMBER OF SHIFTS: 5 days per week x 10 weeks. Training shifts could be the week of February 24th or March 2nd.
DATES & TIMES:
Monday to Friday, 9:00am to 5:00pm
February 24th to 28th (training)
March 2nd to 6th (training)
March 9th to 13th
March 16th to 20th
March 23rd to 24th
March 30th to April 3rd
April 6th to 10th
April 13th to 17th
April 20th to 24th
April 27th to May 1st
May 4th to 8th
May 11th to 15th
Potential for extension.
Preference will be given to workers who can do multiple shifts
DUTIES INCLUDE: Front-line reception: answering telephone and in-person client inquiries, greeting clients, processing payments, property key sign in/out, general reception tasks.
SKILLS / QUALIFICATIONS REQUIRED: 1 to 2 years reception experience with strong communication and customer service skills. Very organized, detail-oriented and able to prioritize tasks. Excels in a fast-paced environment. Strong problem-solving abilities and able to handle conflict professionally.
ATTIRE: Clean, professional appearance.
Whistler Personnel uses a progressive pay system that awards pay increases based on number of Successful Shifts completed. The more you work with us, the more you get paid per hour!
WAGES:
Tier 1 = $18/hr to start plus 4% vacation pay
Tier 2 = $19/hr after 5 successful shifts plus 4% vacation pay
Tier 3 = $20/hr after 10 successful shifts plus 4% vacation pay
Successful Shifts = be on time, work hard and make our clients happy. These can be in any temp position with Whistler Personnel.
APPLYING IS EASY!
Submit your resume and/or qualification details, see APPLY FOR JOB link below (you only need to do this once)
Email talent@whistler-jobs.com with your desired shifts and start times
Call our Temporary Worker Hotline to enroll and find out what shifts are currently available: 604-905-4194 ext 1.
Ensure we can reach you (check your email and keep your phone on)
follow us on Facebook for updates: www.facebook.com/whistlerpersonnelsolutions