Full Time
Temporary
This position has been filled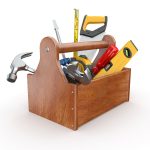 Website whistler_jobs Whistler Personnel
Great income and full time hours
Our client has a beautiful spa tucked in a serene forest and requires a Maintenance Helper for a few weeks to help with wood chopping and hauling as well as general labour around the spa. Full time hours, 5 days a week with potential for long term.
ABOUT THE ASSIGNMENT:
DATES: Daily starting immediately. Tues through Saturday for several weeks. May be extended.
TIMES: 6:00am – 2:30pm (with a 30 min lunch break)
SCHEDULE NOTES: Preference will be given to work can work 5 days a week.
DUTIES INCLUDE: General maintenance and assistance around the spa; chopping wood, general labour (moving 50+ lbs repeatedly)
SKILLS / QUALIFICATIONS REQUIRED: Some construction/general labour experience preferred. Friendly, hard-working and happy to pitch in where needed. Ability to lift 50+ lbs repeatedly
ATTIRE: *Steel toed boots or sturdy work boots required* Clean, professional appearance. Long hair tied back. Please no loud brands or graphics. Outdoor shifts so dress accordingly (warm and waterproof layers). Bring a hat and work gloves.
WAGES: $20-$22/hr
Whistler Personnel uses a progressive pay system that awards pay increases based on number of Successful Shifts completed. The more you work with us, the more you get paid per hour!
Tier 1 = $20/hr to start plus 4% vacation pay
Tier 2 = $21/hr after 5 successful shifts plus 4% vacation pay
Tier 3 = $22/hr after 10 successful shifts plus 4% vacation pay
Successful Shifts = be on time, work hard and make our clients happy. All shifts successfully completed for Whistler Personnel in any temp position count toward a higher wage tier.
TO APPLY:
Submit your resume and/or qualification details, see APPLY FOR JOB link below (you only need to do this once)
Email info@whistler-jobs.com with your desired shifts and start times
Ensure we can reach you (check your email and keep your phone on) – or give us a call to discuss which shifts best work for you: 604 905 4194 ext 1.
follow us on Facebook for updates: www.facebook.com/whistlerpersonnelsolutions
---
WHY SIGNUP FOR TEMP WORK?
Perhaps you're looking for supplemental income? Filling in time? Have one day, one week or one month to spare? Between seasonal work? Enjoy variety and flexibility? We can connect you with Whistler's top employers and provide work that suits your skills, lifestyle and schedule.
Whistler Personnel has regular temp job opportunities for administrators, housekeepers, servers and bartenders. It's a great way to pick up extra shifts during slower periods or days off. Submit your details to us including the type of work you want, the times and days you are available and the pay you require and we'll notify you each time something suitable comes up.