Part Time
Seasonal
Temporary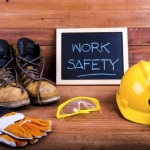 Website WhistlerJobs Whistler Personnel
- Hands on work experience!
We are currently recruiting for Construction Safety Officers!   We have shifts available for these roles on a temporary basis in Squamish starting ASAP.  This is a great way to earn extra income with wages in the range of $30-$32/hr!
Here is our current work assignment:
SQUAMISH POSITION:  Construction Safety Officer
DATES:

Thursday, Oct 8th – Friday, Oct 9th
OR Tuesday, Oct 13th & Wednesday, Oct 14th
Plus paid 1/2 day orientation (date TBC)
Potential for additional shifts as the job progresses
Preference will be given to those who can commit to all 5 days

HOURS:
LOCATION: Indoor and outdoor job site in Squamish
DUTIES INCLUDE: Working on a mixed-use construction site in Squamish. Daily site inspection, handling any incidents requiring first aid. Working with the crew to ensure the site and workers are safe.
SKILLS / QUALIFICATIONS REQUIRED: Must have a current Construction Safety Officer certificate (copy will be required) and prior experience on a construction site.  Friendly, hard-working and happy to pitch in where needed.
ADDITIONAL DETAILS / REQUIREMENTS: STEEL TOED BOOTS REQUIRED! Work gloves and hard hat are also beneficial. First aid equipment will be provided.
Wages:
Whistler Personnel uses a progressive pay system that awards pay increases based on number of Successful Shifts completed.  The more you work with us, the more you get paid per hour!
Construction Safety Officer OR Occupational First Aid Level 3 
Tier 1 = $30/hr to start plus 4% vacation pay
Tier 2 = $31/hr after 5 successful shifts plus 4% vacation pay
Tier 3 = $32/hr after 10 successful shifts plus 4% vacation pay
Successful Shifts = be on time, work hard and make our clients happy.  These can be in any temp position with Whistler Personnel.
How to Apply:  We are moving quickly to fill this assignment and it will go fast!
Submit your resume and/or qualification details, see  APPLY FOR JOB link below (you only need to do this once)
Email info@whistler-jobs.com with your desired shifts and start times
Ensure we can reach you (check your email and keep your phone on)
follow us on Facebook for updates:  www.facebook.com/whistlerpersonnelsolutions
---
WHY SIGNUP FOR TEMP WORK?
Perhaps you're looking for supplemental income? Filling in time? Have one day, one week or one month to spare? Between seasonal work? Enjoy variety and flexibility? We can connect you with Whistler's top employers and provide work that suits your skills, lifestyle and schedule.
Whistler Personnel has regular temp job opportunities for administrators, housekeepers, servers and bartenders.   It's a great way to pick up extra shifts during slower periods or days off.  Submit your details to us including the type of work you want, the times and days you are available and the pay you require and we'll notify you each time something suitable comes up.
We are your partners through the next step in your career.