Full Time
Part Time
Temporary
This position has been filled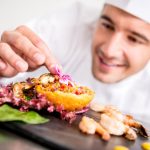 Website whistler_jobs Whistler Personnel Solutions
Find a perfect match!
Temporary, part-time and full-time shifts available for Red Seal Chefs and Line Cooks through the month of April and May!  This is a great opportunity to earn $30/hr – around  $2,000 over 8 days – during these exciting events at some of Whistler's 5-star hotels.   Shifts available every day over the period of April18 – May 18th, 2019 – pick the ones  that work for you!     A great way to try something new and make extra funds to fuel your Whistler lifestyle or spring holiday.
WORK ASSIGNMENTS AVAILABLE:
1) Junior Line Cooks, Experienced Chefs and Red Seals 
DATES: daily starting Thursday, April 11th
Grill Cooks part-time (2-3 days per week) over the next 5 weeks  
Garde-Manger full time for 5 weeks

AM shifts with flexible start times
All shifts expected to be 7-8 hours. Some OT may also be available.
Candidates MUST be able to work at least 2-3 shifts over this period of 5 weeks.
2) Red Seal Chefs and Experienced Line Cooks
DATES: daily starting Sunday, April 28th
TIMES:

Start times at either 6am, 8am, 12pm or 2pm  *some flexibility available.
All shifts expected to be 7-8 hours. Some OT may also be available.
Preference will be given to candidates who can work at least 3 shifts over this period.
Wages, Benefits and Bonuses:
RED SEAL CERTIFIED CHEFS OR PASTRY CHEFS:   with 5+yrs experience.

$28/hr plus vac pay
5 successful shifts: $29/hr plus vac pay
10 successful shifts: $30/hr plus vac pay

EXPERIENCED SENIOR CHEFS:  with 5+yrs experience (or Red Seal equivalent but not certified)

$26/hr plus vac pay
5 successful shifts: $27/hr plus vac pay
10 successful shifts: $28/hr plus vac pay
EXPERIENCED LINE COOKS:  

$24/hr plus vac pay
5 successful shifts: $25/hr plus vac pay
10 successful shifts: $26/hr plus vac pay
SUCCESSFUL SHIFT = be on time, work hard, make the client happy.
OVERTIME:  Overtime will be paid at 1.5 times the hourly rates below where applicable (up to $45/hr).
BONUS:  Free meal will be provided for every shift.
Duties & Qualifications:
DUTIES INCLUDE:

Preparation of top quality food items in a 5-star full-service professional hotel kitchen.
Organize and manage a food station, closely following recipes and standards as directed.
Follow protocols and strict standards of a full-service Kosher Kitchen where required.
Ensure a neat, clean, sanitary and organized work area.

SKILLS / QUALIFICATIONS REQUIRED:  Senior Red Seal Chef Certification preferred or equivalent with 3 – 5+yrs experience in a professional kitchen. Food Safe and WHMIS certification required.
ATTIRE:    Solid, non-slip shoes required.  Chef's whites will be provided.  Clean, shaven and presentable.  Long hair tied back.
UNIFORMS & ORIENTATION: Must organize uniform & name tag prior to 1st shift at the property (either 30 minutes prior to shift or the week before)
TO APPLY:     Please contact us ASAP as we are moving quickly to fill these positions!
Email info@whistler-jobs.com with your contact details, days and dates you want to work and summary of experience.
Ensure we have your resume and profile on file here (you only have to do this once): www.whistler-jobs.com/create-profile
Keep your phone on! Or call us to set up an interview at 604-905-4194 ext 1.  We will be doing phone interviews this week.
We will review all applications and contact candidates who have been selected for further consideration or an interview.  Due to time constraints, we may not be able to contact all applicants (but we will try!)  If you would like an update after a week or two has passed, you are welcome to email us at info@whistler-jobs.com
---
WHY SIGNUP FOR TEMP WORK?
Perhaps you're looking for supplemental income? Filling in time? Have one day, one week or one month to spare? Between seasonal work? Enjoy variety and flexibility? We can connect you with Whistler's top employers and provide work that suits your skills, lifestyle and schedule.
Whistler Personnel has regular temp job opportunities for administrators, housekeepers, servers and bartenders.   It's a great way to pick up extra shifts during slower periods or days off.    Submit your details to us including the type of work you want, the times and days you are available and the pay you require and we'll notify you each time something suitable comes up.