Full Time
Temporary
This position has been filled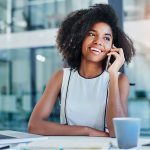 Website Whistler Personnel
- leading into a permanent role.
We are looking for someone who is highly organized with excellent administrative skills to come on board as an Communications Coordinator. This temp opportunity could lead into a more permanent position for the right candidate.
POSITION TITLE: Communications Coordinator
NUMBER OF SHIFTS: 5 days per week for an extended period of time.
DATES & TIMES:
Monday to Friday, 9:00am to 5:00pm
Starting as early as Monday, September 28th but flexible on start-date.
Potential for extension into a permanent position within the company (temp's we've placed before have been hired permanently!)
Preference will be given to those who can cover all shifts.
DUTIES INCLUDE: Managing company website and online portals, uploading a wide range of documents each day to ensure clients have the most up to date information available, admin tasks such as monitoring 2 email accounts, printing and dispersing incoming invoices, sorting incoming and outgoing mail. Other administrative tasks as needed.
SKILLS / QUALIFICATIONS REQUIRED: 1 to 2 years administrative experience with strong communication and organizational skills. Must be computer savvy and familiar with a variety of programs including website platforms and MS Office Suite. Excels in a fast-paced environment. Strong problem-solving abilities and able to handle conflict professionally.
ATTIRE: Clean, professional appearance.
Whistler Personnel uses a progressive pay system that awards pay increases based on number of Successful Shifts completed. The more you work with us, the more you get paid per hour!
WAGES:
Tier 1 = $18/hr to start plus 4% vacation pay
Tier 2 = $19/hr after 5 successful shifts plus 4% vacation pay
Tier 3 = $20/hr after 10 successful shifts plus 4% vacation pay
Successful Shifts = be on time, work hard and make our clients happy. These can be in any temp position with Whistler Personnel.
APPLYING IS EASY!
Submit your resume and/or qualification details, see APPLY FOR JOB link below (you only need to do this once)
Email talent@whistler-jobs.com with your desired shifts and start times
Call our Temporary Worker Hotline to enroll and find out what shifts are currently available: 604-905-4194 ext 1.
Ensure we can reach you (check your email and keep your phone on)
follow us on Facebook for updates: www.facebook.com/whistlerpersonnelsolutions