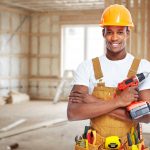 Website whistler_jobs Whistler Personnel Solutions
Find a perfect match!
Our clients are a very successful and exciting building company who have expanded their operations into Squamish.  We have temp shifts available for carpenter assistants and labourers at their new indoor factory.     Training, apprenticeships,  mentorship opportunities and long-term positions are also available for those wanting to learn and perfect the trade.    Wages are $20-$22 for labourers and carpenters assistants.
TEMP WORK ASSIGNMENTS CURRENTLY AVAILABLE:
POSITIONS: Carpenter Assistants and Construction Labourers.
DATES:  on a week to week basis until approximately mid January with long term openings also available.
TIMES:  4 x 10 hour shifts Mondays – Fridays from 7:00am – 5:30pm (3 day weekends!) *Averaging Agreement is required.
LOCATION:  Squamish
DUTIES INCLUDE:  Carpentry, basic construction of modular homes and outbuildings, shop work, finishing, installing doors & windows, manual labour, painting, roofing and general construction duties as required.
SKILLS / QUALIFICATIONS REQUIRED:   Friendly and helpful attitude.  Hard worker who is willing to pitch in where needed to get the job done.   Equal opportunity employer supporting woman in trades and offering long-term apprentice and career positions.

Construction Labourers / Entry Level Carpenters: basic construction experience.

ADDITIONAL DETAILS / REQUIREMENTS:  Steal toed boots required, tool belt and work gloves beneficial.  Tools will be supplied.
WAGES:  $20 – $22/hour plus vacation pay
Whistler Personnel uses a progressive pay system that awards pay increases based on number of Successful Shifts completed.  The more you work with us, the more you get paid per hour!
WPS temp employees earn Tier1 to start >> Tier2 after 5 successful shifts >>  Tier3 after 10 successful shifts in any position worked with WPS.
Construction Labourer w steel toed boots &  1 year experience on a construction site :   Tier1 $20/hr >>  Tier2  $21/hr >> Tier3 $22/hr 
Successful Shifts = be on time, work hard and make our clients happy.
Initial shift will be used as a trial shift to determine which experience / skill level will be applied.
To Apply:   If you are available for this assignment, please let us know ASAP  :
email info@whistler-jobs.com and confirm your availability and interest in the role
ensure your resume and application have been submitted on www.whistler-jobs.com/apply-for-work (you only need to do this once)
ensure we can reach you  (keep your phone on!)
We will review all applications and contact candidates who have been selected for this assignment.   Priority is often given to our current temp employees who  have done similar work for us.    Due to time constraints, we may be able to contact all applicants (but we will try!)
---
WHY SIGNUP FOR TEMP WORK?
Perhaps you're looking for supplemental income? Filling in time? Have one day, one week or one month to spare? Between seasonal work? Enjoy variety and flexibility? We can connect you with Whistler's top employers and provide work that suits your skills, lifestyle and schedule.
Whistler Personnel has regular temp job opportunities for administrators, housekeepers, servers and bartenders.   It's a great way to pick up extra shifts during slower periods or days off.    Submit your details to us including the type of work you want, the times and days you are available and the pay you require and we'll notify you each time something suitable comes up.