This position has been filled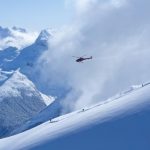 Website Whistler Personnel
- exciting opportunity with a top rated company.
Bella Coola Heli Sports voted, "World's Best Heli Ski Operation", has an opening for a Sales Coordinator to join their collaborative team. Ideally suited for a strong sales-oriented professional with a demonstrated ability to build and promote strong, long-lasting customer relationships by partnering and understanding their individual needs in order to meet and exceed sales targets. This career role provides a competitive salary, extended health benefits and honors the famous Whistler 20 CM snow rule!
About the role:
Full time, year-round long-term career role.
40 hours per week with potential flexibility in scheduling once training is completed to enjoy Whistler's winter and summer activities.
$40,000 to $50,000 per year based on experience plus potential for performance-based bonuses.
Extended health benefits and access to Spirit Pass.
20 cm snow rule in effect – for epic snow days you'll be able to enjoy a few runs during the workday!
Fun, team-oriented office environment.
Occasional heli-skiing trip and summer visits to the lodge.
The Perfect Candidate:
Strong sales background with exceptional customer service skills.
Outgoing and friendly with a positive energy who is "big picture" minded.
Motivated self-starter who is able to get the job done; proactive and takes initiative and contributes creative solutions and ideas.
A creative problem-solver who enjoys a fast-paced environment and thrives under pressure.
Success-driven with a passion for sales.
Detail-oriented with strong organizational skills.
Strong decision-maker with the proven ability to work autonomously.
Strong team player; works collaboratively with the team to ensure full potential of sales.
Very articulate with great communication skills including written and verbal communications.
Passion for the organization with a genuine desire to help with growth.
Willingness to continuously learn and improve.
Ski and snowboard industry knowledge is required.
Salesforce knowledge is an asset.
Heli-skiing knowledge an asset.
Duties / Responsibilities include:
Managing all day to day sales inquiries via email and phone.
Managing guest experience from point of contact through to trip, and post-trip follow up.
Building and promote strong, long-lasting customer relationships by partnering with them and understanding their needs.
Making sales and closing deals with potential winter and summer clients.
Managing and keep up-to-date sales schedule.
Selling multiple products simultaneously.
Tracking and growing the sales volume for the company.
Coordinating with the CEO, Director of Marketing, Financial Controller, Reservations Manager & Director of Hospitality.
Work with the Marketing Director to improve the company's position within the competitive landscape, both nationally and internationally.
Working with the Sales & Marketing Director on promoting and marketing the company and its products.
Achieving growth and hitting sales targets by successfully managing the sales program.
Actively seek additional sales by contacting previous clients and potential clients that have indicated an interest in our products.
Compiling present sales, revenue and expense reports and realistic forecast to the management team.
Identifying emerging markets and market shifts while being fully aware of the new products and competition status.
To Apply:
Ensure we have your resume and profile on file here (you only have to do this once): https://www.whistler-jobs.com/apply-for-work/
Please take about 7 minutes to highlight your job-specific strengths and experience here: https://www.whistler-jobs.com/SOQ/sales-marketing/ (also complete this step if you have already completed a profile in our system).
Do not contact Bella Coola Heli Sports directly; all application must come through Whistler Personnel to be considered.
We will review all applications and contact candidates who have been selected for further consideration or an interview. Due to time constraints, we may be able to contact all applicants. If you would like an update on your application, please email us at talent@whistler-jobs.com