Part Time
This position has been filled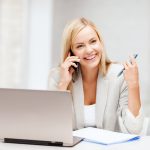 Website Whistler Personnel Solutions
Find your perfect match!
A successful and well-established Whistler Real Estate Company® REALTOR has an opening for a part-time, year-round, superstar administrator.   Ideally suited for an extremely organized and experienced administrative assistant with strong attention to detail who loves data entry.  Must have a passion for real estate and client services.   Excellent starting wage and flexible schedule!
About the Role:
Flexible schedule working around 24 hours per week (potential for full-time).
Late start time of 10:30 or 11:00 AM with some flexibility in times worked.
Hourly wage in the range of $20 per hour to start with the potential for performance-based bonuses.
Extended health and dental benefits.
Cell phone allowance and work laptop will be provided.
Office location is just outside of Pemberton in beautiful Birken, BC.
Gain experience in the real estate industry working with one of Whistler's top realtors.
The Perfect Candidate:
3+ years office administration experience preferred.
Real Estate Assistant license an asset but not required.
Excellent attention to detail and accuracy when entering information.
Ability to quickly and confidently manage data entry using Excel/Word, Adobe Reader & Acrobat, Gmail/Google Calendar/Dropbox.
Experience using social media and the ability to manage content.
Strong computer and data entry skills required.
Can prioritize and multi-task and work efficiently.
Must be able to work well independently without a lot of supervision.
Deadline driven and extremely organized.
Open to new ideas and systems.
Responsibilities include:
Generate sales and legal documents and contracts for customers.
Organization of client files and real estate documents.
Data entry.
Phone call and e-mail management.
Scheduling daily appointments.
Process credit card payments and deposits.
Answering daily queries and requests from customers.
To Apply:
Please take about 7 minutes to highlight your job-specific strengths and experience here: https://www.whistler-jobs.com/SOQ/office-admin
Ensure we have your resume and profile on file here (you only have to do this once): https://www.whistler-jobs.com/apply-for-work/
We will review all applications and contact candidates who have been selected for further consideration or an interview. Due to time constraints, we may not be able to contact all applicants.  If you would like an update on your application, please email us at talent@whistler-jobs.com