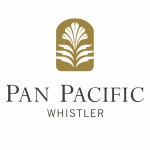 Website Pan Pacific Whistler
All-suite. All Welcoming. All Whistler.
Pan Pacific Whistler. All-suite. All Welcoming. All Whistler.
Current Openings Include:
Guest Service Agent –

Full time. Variety of AM and PM Shifts. Flexible schedule. 

Night Auditor – Full time position. Shift time is 11pm – 7am. Perfect for more time on the ski hill!
Breakfast Associate –

Part time, 10 – 30 hours per week. Early morning shifts. 

Housekeeping Room Attendant –

Full time. The hours of work for this role are 8:30am to 4:30pm.

Ski Valet –

Part time, 10 – 30 hours per week.

Split shifts are required for this role. 
About the Company, Perks and Benefits:
Company Culture & Values: 

Integrity – We act with honesty and strong moral principles in everything we do.

Teamwork – We collaborate with mutual respect and a humble posture to achieve shared goals.

Results – We commit to delivering positive outcomes, high standards and returns.

Respect – We recognise diversity and reward humility, value our people, and the communities that we operate in.

Creativity – We build original ideas with insights to remain relevant through time.
Career & Growth Opportunities within the Company:  

Guest Service Agents can work towards the Guest Experience Manager position (GEM).
Housekeeping Room Attendant can work towards Supervisor or Executive Housekeeper.
Staff can cross-train between different areas of the hotel to gain experience and advance!


Employee Benefits:

A competitive total compensation package including a wellness allowance, food discount at our sister establishment the Dubh Linn Gate and other perks are offered with these roles.

Other Perks: Pan Pacific enrolls each employee in our 'Wellness Allowance Program' in which you accrue $50 per pay period ($100 per month) to use towards eligible wellness activities/programs.

Vaccine Passports are not required our employees. All employees are required to wear masks in public workspaces and are encouraged to get vaccinated if possible.
Applying is Easy!
Complete an application and Whistler Personnel will forward your information directly to Pan Pacific: https://www.whistler-jobs.com/apply-for-work/