Full Time
Long Term
This position has been filled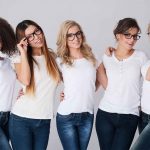 Website whsitler_jobs Whistler Personnel
- First step to a career
Here's a wonderful career opportunity for someone who enjoys helping others and giving the gift of sight!   Whistler's favourite eye clinic has a spot on their team for a Optical Associate to work their front desk.   Join this outgoing, close-knit team and start learning all about the optical services field.   Offering a wage reflective of your experience, a flexible year-round schedule  and endless opportunity to grown and learn.   
For the right candidate, this could be a wonderful first step into the start of a beautiful career!
About the Role:
Full-time, year-round position with some flexibility (2 year commitment preferred).
Schedule would be 20-40 hours per week including Saturdays and could be based on candidate's availability.
No seasonal fluctuations to worry about.
Starting wage in the range of $17-$20/hr reflective of experience.
Opportunities to earn higher wages with the completion of online courses and training.
Plenty of on the job plus industry training and courses available.
A collaborative workplace culture committed to the ongoing training and growth of its employees.
Very social team with learning lunches, BBQs, wine club and team building events.
Locally operated and really cares about their team and clients.
Perks include free eyewear and contacts at cost.
Full extended health benefits, spirit pass option and education allowances.
The Perfect Candidate:
Passionate about customer experience.
A great communicator who can provide exceptional patient care.
Strong administrator, organized and efficient.
Committed to learning and making a meaningful contribution to a high performing team.
Able to multi-task in a fast-paced environment.
Previous optical or office experience an asset.
Previous retail experience an asset.
Good computer knowledge, including Microsoft Office Suite.
Responsibilities Include:
Upholding excellent customer service standards using  charisma and problem solving skills.
Assisting with selection of frames to suit your client's aesthetic and performance needs.
Educating clients about the best eyewear choices for their lifestyle, ensuring they receive the best in value and quality.
Submitting prescription eyewear requisitions to manufacturing lab.
Informing patients about advances in corrective eyewear solutions (training will be provided).
Interpreting optical prescriptions as written by optometrist (training will be provided).
Performing frame and facial measurements to ensure correct fit and positioning of eyewear (training will be provided).
Performing repairs and adjustments to patients' eyewear (training will be provided).
Arranging and maintaining retail display area.
Contributing to store retail sales goals.
To Apply:
Ensure we have your resume and profile on file here (you only have to do this once): www.whistler-jobs.com/create-profile/
Please take about 7 minutes to highlight your job-specific strengths and experience here:   www.whistler-jobs.com/SOQ/office-admin
Please do not contact company directly, all applications must come through Whistler Personnel Solutions to be considered.
We will review all applications and contact candidates who have been selected for further consideration or an interview. Due to time constraints, we may not be able to contact all applicants.  If you would like an update or to chat with a Career Placement Specialist about your application, please email us at talent@whistler-jobs.com