Full Time
This position has been filled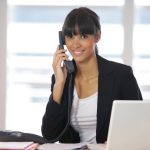 Website whistlerpersonnel Whistler Personnel
- Brilliant Career Position with Fantastic Perks!
As an Operations Supervisor, you will have the opportunity to showcase your strong administration skills, your passion for exceptional guest service, and your knowledge of our community! This is a full time position ideally suited to someone with previous supervisory experience in a hospitality or property management role.
About the Role:
Full-time, flexible schedule, must be able to work weekends.
Shift work with a combination of daytime and evening shifts.
Salary starting in the range of $50,000 plus commissions and gratuities.
Extended medical and dental benefits after 3 months of full-time work.
Wellness allowance which can be used towards a ski pass, gym/spa pass or other leisure activities.
Travel perks.
The Perfect Candidate:
Strong Administrative skills, minimum of 2 years, ideally in hospitality or property management environment.
Experience with fundamental Human Resource processes, including recruiting, scheduling, training and payroll.
Knowledge of financial procedures and experience with budget planning, control and expenditures.
Experience with procurement processes and systems.
Previous supervisory experience in a property management or hotel environment would be ideal.
Strong interpersonal and problem-solving abilities.
Strong computer skills, including Microsoft Window applications is required.
Previous experience working with property management system is preferred, though training will be provided.
Outstanding guest services skills and sophisticated verbal & written communication skills.
Knowledge of Whistler community amenities, activities, restaurants, shops, etc. is an asset.
Highly responsible & reliable.
Ability to work well under pressure in a fast-paced environment.
Ability to work cohesively as part of a team.
Ability to focus attention on guest needs, remaining calm and courteous at all times.
Responsibilities Include:
Reporting to the General Manager, the Operations Supervisor assists in the smooth and successful running of the property.
Performs a variety of administrative and supervisory functions as directed by the General Manager.
Manages the staffing needs of the property and takes ownership of the recruitment, training, scheduling and other HR functions of non-senior team members.
Maintains supplies inventory and handles all procurement, ensuring operational efficiencies.
Coordination with multiple vendors and supply partners to ensure all procurement requirements are met.
Develops and maintains contacts with business partners, concessionaires and local community counterparts.
Coordinates and expedites housekeeping to ensure residence standards are consistently maintained.
Develops and maintains strong relationships by consistently offering professional, friendly and engaging service.
Follow department policies, procedures, service and safety standards and policies.
Other duties as assigned
To Apply:
Ensure we have your resume and profile on file here (you only have to do this once): www.whistler-jobs.com/apply-for-work
Email talent@whistler-jobs.com and let us know the best days and times to contact you to discuss the role.