Full Time
Long Term
This position has been filled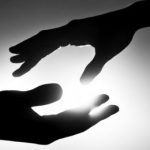 Website Whistler Personnel Solutions
- excellent compensation and benefits
Líl̓wat Health & Healing is searching for a strong leader for their Mental Health Team Lead position.  The Team Lead will supervise and provide leadership to the Cedar Circle Counselling Team and provide individual and group counselling, advocacy, and educational workshops that will assist community members in wellness.  Ideally suited for an experienced counsellor who is compassionate and approachable with exceptional leadership abilities.  Offering a competitive salary with the opportunity for flex days and a comprehensive benefit package.
About the Role:
Full-time, year-round; Monday to Friday – 8:30a to 4:30p.
Wage starting in the range of $36.00 to $40.00 per hour based on experience.
Comprehensive benefit package including medical/dental plan and RRSP contributions.
Opportunity for flex days.
Relocation funding for the right out of town candidate (maximum of $2000).
The Perfect Candidate:
Minimum of 5 years of counselling experience with strong leadership skills.
Master's degree in counselling is required.
Minimum of 3 years of related supervisory experience.
Current registration/membership with a recognized professional organization.
Committed to the program and community and seeks a long-term position.
Strong leadership abilities; motivate, mentor, coach and support team in a positive manner.
Comprehensive knowledge of counselling skills and therapeutic modalities.
Ability to engage and build safe, trusting relationships with staff and community members.
Self-motivated, committed, highly organized and sensitive to community needs.
Demonstrated ability to problem solve.
Excellent verbal and written communication.
Excellent interpersonal skills, including a positive, compassionate and non-judgmental attitude.
Experience working with Indigenous People.
Knowledge of how Canadian history has impacted Indigenous People (colonization, residential school, Indian Day School, 60s scoop, etc.).
Computer skills including Microsoft Office.
Criminal record check required.
Valid BC Driver's License.
Responsibilities include:
Facilitates goals and objectives for the Team in planning and evaluating services.
Ensures services and standards of the Cedar Circle Counselling Team are delivered in a culturally relevant and respectful manner.
Provides intake for community members and assigns workload management to various members of the team.
Provides counselling services (individual, family and group) to community members.
Works with team to coordinate and deliver various trainings to community members.
Provides administrative leadership for the Cedar Circle Counselling program including managing budgets and expenditures.
Promotes the services of the Cedar Circle Counselling program through communication including public presentations, development of resources such as brochures and other communication tools.
Documents and maintains case files in a professional and confidential manner.
Serves as a role model in wellness.
Represents the Cedar Circle Counselling Team in the Health Center and professionally with other communities and community organizations.
Willingness to learn history and culture of the Lil'Wat Nation.
To Apply:
Please take about 7 minutes to highlight your job-specific strengths and experience here:
Ensure we have your resume and profile on file here (you only have to do this once): https://www.whistler-jobs.com/apply-for-work/
Please do not contact Lil'Wat Health & Healing directly; all applications must come through Whistler Personnel to be considered.
We will review all applications and contact candidates who have been selected for further consideration or an interview. Due to time constraints, we may not be able to contact all applicants.  If you would like an update on your application, please email us at talent@whistler-jobs.com