Full Time
Long Term
Part Time
Salary: $24.81 to start plus full benefits and plenty of perks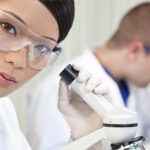 Website whistler_jobs Provincial Health Services Authority (PHSA)
More than just a job.
The BC Public Health Service Authority is currently recruiting for a qualified Medical Laboratory Assistant for the Whistler Health Care Centre location.  This is an incredibly key role offering essential services within our community –  right now and always.   This career position is a full-time, year round role and offers an excellent starting wage, a comprehensive benefit package and great perks.
About the Role:
Medical Laboratory Assistants are responsible for collecting and receiving blood, tissue, and other samples from patients, logging and prepping, performing routine tests, and setting up, cleaning, and sterilizing the lab and its equipment.
2 Positions Available:

​1

Full Time, Year-Round and 1 Casual, Part-Time.
Starting wage in the range of $24.81 per hour
One of BC's largest employers with province-wide programs, services and operations – offering vast opportunities for growth and development.
Enjoy a comprehensive benefits package, including municipal pension plan,  12 annual statutory holidays with generous vacation entitlement and accruement.
Perks include onsite fitness classes and discounts to 350 BC-wide recreational programs, travel, technology, car and bike sharing,  access to more than 2,000 in-house training programs  and more.
The Perfect Candidate:
Grade 12 Graduate
Successful completion of a recognized Lab Assistant training program (like this one: VCC Medical Laboratory Assistant Certificate).
One (1) year's recent related experience or an equivalent combination of education, training and experience.
Types at least 25 wpm.
Communicates effectively both verbally and in writing.
Deals with others effectively.
Physically able to carry out the duties of the position.
Able to organize and prioritize work and responsibilities.
Able to quickly learn or already able to operate related equipment (training will be provided).
Responsibilities include:
Greet, identify and prepare patients for specified tests; collect blood specimens by performing venipuncture and skin puncture in accordance with established procedures, label specimens with required information and ensure safe disposal of sharps and other material as required.
Receive patients information and examine test requisition/s to confirm patient details are completed and correct.
Enter patient details into into Laboratory Information system,  print label and affix to lab requisition.
Explain procedure for the collection of laboratory specimens and respond to routine inquiries.
Perform routine lab tests such as urine tests for protein and/or glucose using colour coded dip sticks.
Prepare specimens such as blood and urine for analysis.
Check specimen identification against requisition, identify whether additional tests or special testing is required.
Separate serum or plasma from cells by centrifugation and prepare blood films by spreading blood specimen onto slide.
Receive specimens, spin down and split specimens into different containers, sort and label for testing, log data into a computerized database and batch specimens in order of established priorities for distribution to applicable area. Forward to Technologist for analysis.
Store analyzed specimens and discard outdated specimens as directed in accordance with established facility procedures.
Contact courier, air transport or alternate carriers and arrange for the shipment of specimens to referral laboratories.
Complete forms, package specimens in accordance with safe procedures and regulations outlined in the WHMIS and the Transportation of Dangerous Goods Act.
About the Public Health Services Authority (PHSA)
Every PHSA employee enables the best possible patient care for our patients and their families.  Whether you are providing direct care, conducting research, or making it possible for others to do their work, you impact the lives of British Columbians today and in the future.  That's why we're focused on your care too – offering health, wellness, development programs to support you – at work and at home.
PHSA is committed to employment equity and hires on the basis of merit, encouraging all qualified individuals to apply.   We recognize that our ability to provide the best care for our diverse patient populations relies on a rich diversity of skills, knowledge, backgrounds and experiences, and value a safe, inclusive and welcoming environment.
Lower Mainland Laboratories (LML) lmlabs.phsa.ca provides laboratory testing at 31 sites across the lower mainland and central coast of B.C., including acute care hospital laboratories and and specialty laboratories.
How To Apply:
Our career matching and consulting services are confidential and FREE to job seekers – with no strings or commitments required.
Applicants are encouraged to apply directly to the PHSA via these links:
OR  to create a profile here (you only have to do this once): www.whistler-jobs.com/apply-for-work/
We will forward all candidates who apply via Whistler Personnel directly to PHSA for consideration.    If you would like an update on your application, please email us at talent@whistler-jobs.com or call us at 604 905 4194 ext 2.