Full Time
Long Term
Part Time
Seasonal
This position has been filled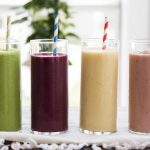 Website Whistler Personnel
- Leadership opportunity!
Join the leadership team and help with the opening of Whistler's newest smoothie bar as their Service Manager. Offering full-time hours with one of the best schedules in town! This job gives you freedom to enjoy your week as well as offering a subsidized ski pass, staff discounts, and a competitive wage. Ideal for an energetic leader with a proven track record of delivering top quality products and service.
About the Role:
Full time, year round.
Hours of operation are 4 days a week: Thursday till Sunday 9am-7pm
Hours are flexible with an option of 4 x 10hr shifts.
Wage range of $45,000 per year PLUS an incentive plan.
Subsidized ski pass, extended health & MSP, staff discounts and team building events.
Perks include working with an enthusiastic Business Owner & great potential to expand the business with time.
The Perfect Candidate:
Minimum 2+ years in a food & beverage/customer service leadership role.
Minimum 2+ years serving in a customer relations position; must be able to operate and thrive in a fast-paced environment.
Must have a strong organization skill set and possess the ability to take direction and incorporate feedback into their own development, as well as the development of the team.
An energetic leader with a proven track record for consistent execution of high quality product and service.
Ability to ensure the proficient day to day leadership, development, and management of the establishment.
Previous knowledge of the health beverage industry and/or with a keen interest in learning and sharing expertise.
Highly organized and detail-oriented, exceptional communication and leadership skills.
Strong problem solving and decision-making abilities.
Thorough understanding of Food Primary Licensed establishments and possessing competence with all serving aspects and regulations under forms of licensing.
Computer literacy (Point-of-sales programs, MS Windows, Scheduling systems, etc).
Quick evaluation and decision-making abilities.
Strong comprehension of the English language (oral and written).
Must be reliable and maintain a positive attitude.
Foodsafe certificate preferable.
Duties / Responsibilities include:
Responsible for all day to day operations, providing leadership, training and support to staff.
Maintain and promote a high standard of quality for all menu items.
Consistently work to control usage, costs, and all other financial aspects of the business.
Conduct regular staff contact points and clearly communicate all service needs.
Develop and administer product knowledge evaluations and training sessions at the direction of the business and in collaboration with Business Owner.
Develop systems and uphold standards (up-sell program, grooming policies, etc.).
Be accountable for all cash control procedures.
Act as backup for opening/closing and other duties as needed.
Inventory and cost control management as it relates to supplies, manage supply ordering.
Collaborate, assist and support with marketing initiatives, assist with social media contract.
Assist in approving payroll hours.
Weekly/daily labour management and scheduling assistance.
Support in recruitment, training, direction, and supervision staff.
Ensure all team members are trained to consistently exceed guest expectations.
Lead the effort to implement change based on relevant customer feedback, and resolve any complaints arising from guest experiences in a timely and diplomatic manner.
To Apply:
Ensure we have your resume and profile on file here (you only have to do this once): https://www.whistler-jobs.com/apply-for-work/
Send us an email to introduce yourself and to explain why you're suitable for this job: placements@whistler-jobs.com
Please take about 7 minutes to highlight your job-specific strengths and experience here: https://www.whistler-jobs.com/SOQ/restaurant-management
We will review all applications and contact candidates who have been selected for further consideration or an interview. Due to time constraints, we may be able to contact all applicants. If you would like an update on your application, please email us at talent@whistler-jobs.com