Full Time
Long Term
This position has been filled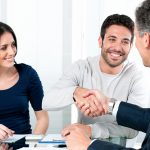 Website whistler_jobs Whistler Personnnel Solutions
Find a perfect match!
A successful insurance agency is looking for more than one customer service superstar to join their team as an Insurance Advisor Trainee!  A perfect fit for someone with outstanding customer service, communication, and multi-tasking skills who thrives in a fast-paced environment and wants to launch their career in the insurance industry.  Offering full training to the right candidates, a competitive wage, comprehensive benefits package and opportunities for advancement.   **Also seeking experienced Insurance Advisors with Level 1 or 2 certification.
About the Role:
Full Time, 35 hours per week, permanent position with growth opportunities.
Flexible schedule as office is open 7 days per week with ranging hours; weekends may be required.
Training and continuing education programs provided.
Wage starting at $19 per hour during training period with the potential for increases once training is successfully completed and licensing is obtained.
Comprehensive medical and dental benefits.
Spirit Pass or $500 recreation supplement.
The Perfect Candidate:
Strong customer service and/or administrative/clerical background.
Excellent computer skills including accurate data entry and ability to navigate databases.
A natural ability at building authentic customer relationships and functioning as part of a team.
High level of motivation, excellent time management skills, and the ability to multi-task.
Demonstrated ability to maintain confidentiality and to exercise discretion are important qualities.
Strong work ethic without sacrificing your ability to have fun on the job.
Ability to work well under pressure and cope well with varying customer situations.
Desire to obtain a career-building position and commitment to complete the training required to be successful.
Duties / Responsibilities include:
Initial training period involves completing courses necessary to learn and pass Level 1 Licensing course.
Provide excellent front-line customer service, engage with clients to determine their needs and provide expert advice to ensure the best coverage for them.
Develop new business opportunities by securing expiry dates and cross selling.
Support clients in the claims process.
To Apply:
Please take about 7 minutes to highlight your job-specific strengths and experience here: https://www.whistler-jobs.com/SOQ/office-admin  
Ensure we have your resume and profile on file here (you only have to do this once): https://www.whistler-jobs.com/apply-for-work/
We will review all applications and contact candidates who have been selected for further consideration or an interview. Due to time constraints, we may be able to contact all applicants.  If you would like an update on your application, please email us at talent@whistler-jobs.com