Full Time
This position has been filled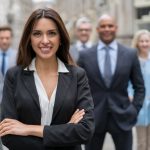 Website Whistler Personnel
- excellent career opportunity
COVID-19 UPDATED: WE ARE STILL HIRING AND ACCEPTING APPLICATIONS FOR THIS POSITION.
One of Whistler's top hotels located in the heart of the village is looking for a Hotel Manager to join their team to ensure that the property is managed in a safe and efficient manner through these challenging times and long-term. Ideally suited for someone with a strong management and sales background with exceptional leadership abilities who is outgoing and personable. Offering excellent perks including ski pass, extended health benefits on top of a lucrative salary in the $60,000 to $120,000 per year range.
About the Role:
Full Time, 35 to 40 hours per week with some scheduling flexibility to meet your work/life balance goals.
Salary plus incentive bonuses; potential for yearly compensation in the $60,000 to $120,000 range (negotiable).
Participation in Spirit Pass Program for a discounted ski season's pass.
Extended health benefits (after 3-month's).
Staff appreciation incentive programs.
Growth opportunities with the opportunity for long-term career in the hotel industry.
The Perfect Candidate:
5+ year's senior hotel management experience or other similar position.
Strong administration and sales abilities.
Face of the company! Professional and personable who loves networking and thrives in social settings.
Provides exceptional leadership; motivating, engaging who recognizes a job well done and can bring together a strong team.
Self-motivated and creative, thinks outside the box and contributes new ideas.
Responsibilities Include:
Responsible for all aspects of hotel operations, day-to-day staff management and guests.
Deliver hotel budget goals and set other short- and long-term strategic goals for the property.
Provide leadership and strategic planning to front desk, sales and owner relations in support of service culture, maximized operations and guest satisfaction.
Work very closely with the board, hotel owners and other stake holders.
Develop and ensure full compliance to Hotel operating controls, SOP's, policies, procedures and service standards.
Lead all key property issues including customer service and quality control.
Responsible for the preparation, presentation and subsequent achievement of the hotel's annual Operating Budget, Marketing & Sales Plan.
Responsible for achieving the sales plan for the hotel.
Manage on-going profitability of the hotel, ensuring revenue and guest satisfaction targets are met and exceeded.
Develop improvement actions and carry out costs savings or revenue generating initiatives
Demonstrate a strong understanding of P&L statements.
Closely monitor the hotels business reports on a daily basis and make decisions accordingly.
Maximize room yield and hotel's revenue through innovative sales practices and yield management programs.
Prepare monthly financial reporting for the owners and stake holders.
Assist in the procurement of operating supplies and equipment and contracting with third-party vendors for essential equipment and services.
Oversee and manage all departments and work closely with department heads and contractors on a regular basis.
Provide effective leadership to hotel team members, develop and deliver a positive culture and provide coaching for existing staff.
Develop existing and new Corporate client relationships and take part in new client acquisition along with the sales team.
Responsible for Occupational Health & Safety Act, fire regulations, compliance with CRA and other legal requirements.
How To Apply:
Our career matching and consulting services are confidential and FREE to job seekers – with no strings or commitments required.
Ensure we have your resume and profile on file here (you only have to do this once): https://www.whistler-jobs.com/apply-for-work/
If you have created a profile with us already, please email us at talent@whistler-jobs.comwith your cover letter outlining why you would be a good fit for this position.
We will review all applications and contact candidates who have been selected for further consideration or an interview. Due to time constraints, we may not be able to contact all applicants – but we will try! If you would like an update on your application, please email us at talent@whistler-jobs.com or call us at 604 905 4194 ext 2.
We are your partners through the next step in your career.