Full Time
Long Term
This position has been filled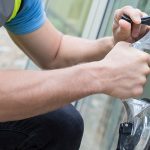 Website Whistler Personnel
- work with some of the most advanced technology in glazing!
Honesty – Professionalism – Knowledge – Respect are the core values of this leading custom glass fabricator, based in Whistler. The company strives to offer the best in quality, service, innovation and experience in all applications of specialty glazing and aluminum. We are currently hiring for the position of Custom Glazing Installation Technician to join their tight-knit team. Ideal for someone who has some construction experience and is competent with hand and power tools. The perfect candidate must embody the company culture of "fun work, fun people, no drama".
About the Role:
Year-round, full time hours with some flexibility.
Starting wage based on experience, in the range of $25-$30 per hour.
Benefits program available after 6 months and $1200 ski pass / recreation allowance after 24 months.
Construction / tool operation experience a must. Experience in glazing a definite asset.
Great potential to grow with this company, they at the forefront of their industry.
The Perfect Candidate:
Ability to use power tools such as drills and impact drivers to install mounting hardware in structural components.
Ability to use hand tools such as caulking guns, screwdrivers, scrapers to install glass units.
Able to lift loads of glass using glass suction cups.
Solid work ethic, results oriented with the ability to prioritize multiple assignments and consistently deliver on time with a high degree of accuracy.
Ability to problem solve and adapt to new conditions in collaboration with the team.
Ability and eagerness to learn new skills and adapt to alternate construction methods.
Represent themselves in a professional manner on site and with their team.
Able to reflect Blackcomb Glass' employee attributes: Reliable, Confident, Efficient, Knowledgeable, Team Player.
Duties / Responsibilities include:
Install glass panels in various areas and structures, including bathtubs, showers, guardrails and skylights.
Set glass panels using metal or wood frames and/or hardware; bolt metal hinges, locks, handles and other hardware to attach panels to frames and walls using a level.
Install pre-assembled wood or metal frameworks for doors and windows before glass panel installation using hand tools.
Read and understand blueprints and specifications to know necessary work details, including color, shape, size, type and thickness of glass to be installed, framing location, procedures for installation and any scaffolding or other staging items needed before beginning work.
Measure and design glass components to prepare material orders.
Install products according to specifications and building codes.
Drive trucks to work locations and unload tools and equipment, and use suction cups or cranes to lift out glass panels.
Pack loose areas between glass panels and molding or frames with glazing compound, and trim excess material with a glazing knife.
Lift, hold and secure glass panels and mirrors into position with caulking, cement, or hardware.
Assist in project scheduling and sequencing on job site.
Quality control and regular inspection of material and work.
Being an active part of the health and safety program.
To Apply:
Ensure we have your resume and profile on file here (you only have to do this once): www.whistler-jobs.com/apply-for-work/
If you have already created a profile in our system, please send us an email at talent@whistler-jobs.com summarizing why you think you would be a perfect candidate for this position.
We will review all applications and contact candidates who have been selected for further consideration or an interview. Due to time constraints, we may not be able to contact all applicants. If you would like an update on your application, please email us at talent@whistler-jobs.com