Full Time
Seasonal
This position has been filled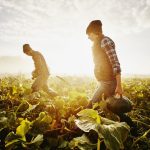 Website whistler_jobs Whistler Personnel
- Beautiful setting and free organic veggies
COVID-19 UPDATED: WE ARE STILL HIRING AND ACCEPTING APPLICATIONS FOR THIS POSITION.
A beautiful organic farm in Pemberton has a few openings for farm work. This is a great opportunity to work outdoor during Spring and Summer in the beautiful fields of Pemberton.
On site accommodation is available for those who are interested. The farm's mission is to provide and deliver sustainable and lovingly grown produce to commercial customers. Ideally suited for someone who loves the outdoors and getting their hands dirty.
About the Role:
Full time hours available starting on Monday, March 23rd.
Start next week for minimum of 2 months and possibly extending through the fall.
Beautiful organic farm in Pemberton where you can learn about growing and harvesting beautiful veggies.
Certified Food Safety procedures in place to ensure the health of the workers and customers.
Schedule is largely Mon-Friday 8am-4:30pm (8hrs a day).
Base wage plus productivity bonus:

With housing: $15/hr + productivity bonuses PLUS free on-farm room and board with an option to stay for summer.
OR without housing: $17/hr + productivity bonuses.
PLUS increased hourly rate when operating tractors and other specialized farm equipment (experience required).

Great way to stay active and work in the fresh open air!
Must be hard-working and committed to the position.
The Perfect Candidate:
Prior planting or farming experience is beneficial
A passion for organic farming is ideal!
Experience with farm equipment and driving tractors also beneficial.
Enthusiasm for locally grown produce.
Ability to work independently and within a team.
Enjoys working outdoors, and getting hands dirty.
Physically capable of working on their feet for long periods of time as well as repeatedly bending and lifting loads of 20-30lbs.
Friendly, hard-working and happy to pitch in where needed.
Responsibilities Include:
Seedlings, soil preparation, preparing beds with tractors and planting to start. Harvesting and packing once crops are ready later in the summer.
Planting garlic, broccolini, bok choi, kales and more!
Some heavy lifting and general farm laboring may be required. Outdoors and on your feet most of the day.
Help out with general farm hand duties as required.
To Apply:
Ensure we have your resume and profile on file (you only have to do this once): www.whistler-jobs.com/create-profile
Email talent@whistler-jobs.com with the following details:

Experience with seedlings, planting and working on farms.
Experience driving tractors and with farm equipment.
Need for housing.
Date available to start.
Please do not contact the company directly – Qualified applications received for this role will immediately be forwarded to their hiring team. Those chosen for interviews will be contacted directly.
**IMPORTANT** By applying for this role, you are agreeing to allow Whistler Professional Solutions to represent you to our client. Please do us and them the courtesy of replying to any emails or calls that you receive promptly and professionally even if you are no longer interested in the role.