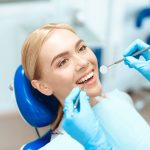 Website whistler_jobs Whistler Personnel
- Continued education & training perks
A level 12 service dental office nestled in beautiful Whistler BC, is currently hiring for a full time Dental Assistant.  Perfect for someone looking for a career in an innovative office with all of the latest technologies at their fingertips.  Three-day weekends and a potential for staff housing are just some of the benefits of working with this great company.
About the Role:
Premium service, local practice with an upscale environment.
Full time, career position with growth potential.
Competitive salary reflective of experience and certification.
Flexible schedules, 4 day weeks an option.
Weekend cover – freeing up weekdays to play without the crowds!
Benefits include dental coverage, spirit pass and possible staff housing.
Very close-knit, supportive team environment.
Staff events and professional development courses are among some the perks.
The Perfect Candidate:
An experienced, CDA with a current Dental Assisting License.
Chair-side assistants also welcome to apply.
Energetic, dedicated and reliable professional who works well in a team and as an individual.
Patient focused, with a warm and friendly demeanor.
Calm under pressure and cool in emergency situations.
Strong knowledge and use of dental instruments and sterilization methods.
Must be comfortable learning and using modern digital systems and equipment.
Attentive to detail, highly organized and efficient.
Detailed understanding and practice of BC health and safety requirements.
An independent team member with excellent communication skills.
Responsibilities Include:
Fulfills a broad variety of clinical chair-side dental assisting duties.
Establishing strong patient relationships while maintaining ethical professional behavior.
Educates patients by giving oral hygiene, plaque control, postoperative instructions and treatment planning.
Documents dental care services by charting in patient records.
Maintains patient confidence and protects operations by keeping information confidential.
Preparation of treatment room and patient for dental treatments.
Selecting and mixing proper materials for dental application.
Providing diagnostic information through radiography and Itero impressions.
Maintains safe and clean working environment by complying with procedures, rules, and regulations.
Protects patients and employees by adhering to infection-control policies and protocols.
Operation, cleaning, sterilizing and maintenance of dental equipment; troubleshooting malfunctions and arranging repairs.
Maintains dental supplies inventory by checking stock to determine inventory level, anticipating needed supplies, placing and expediting orders for supplies, verifying receipt of supplies.
Conserves dental resources by using equipment and supplies as needed to accomplish job results.
Contributes to team effort by accomplishing related results as needed.
Maintains professional and technical knowledge by attending educational workshops; reviewing professional publications; establishing personal networks, participating in professional societies.
To Apply:
Ensure we have your resume and profile on file here (you only have to do this once):   whistler-jobs.com/apply-for-work/
If you already have a profile, please email talent@whistler-jobs.comto let us know you'd like to be considered for this position.
We will review all applications and contact candidates who have been selected for further consideration or an interview.  Due to time constraints, we may not be able to contact all applicants.  If you would like an update on your application, please email us at talent@whistler-jobs.com