Full Time
Salary: Salary ranges from $93,475 - $101,556 per year depending on experience.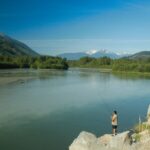 Website Whistler Personnel
- Support responsible and sustainable development for Lil'Wat Nation.
Lil'Wat Nation located in Mount Currie, BC is looking for a Director to join their team in the Lands & Resources Department.
The primary responsibility in this role is to support responsible and sustainable development, and be involved in all natural resource activities throughout the traditional territory while protecting and accommodating the Nations title, rights and cultural activities.
Offering a yearly salary of $93,475 – $101,556 depending on experience plus extended health benefits and 3+ weeks of of annual vacation time.
Out of Town candidates are welcome to apply. Relocation funds may be available for the right candidate.
About Pemberton & Mt Currie, BC:
Some of the best outdoor recreation you can find including extensive hiking and biking trails, back-country skiing and snowmobiling, plus beautiful lakes, trails, campgrounds and golf courses.
Vibrant small-town feel and a family friendly communities.
Located just north of the world class skiing and biking resort in Whistler, BC.
For more information about Pemberton: Pemberton: Your Gateway to Adventure Video
For more information about Mt Currie & Lil'Wat Nation: Lil'Wat Nation
About the Role, Benefits & Perks:
Permanent, full-time career opportunity.
35 hours per week; Monday to Friday, 8:30am to 4:30pm
Salary ranges from $93,475 – $101,556 per year depending on experience.
Extended health benefits with RSP and Pension plan, after 3-months.
3 weeks of annual vacation time plus closed between Christmas and New Years.
Continuing education allowance available.
Relocation funds available to the right out of town candidate.
The Perfect Candidate:
3+ years in a similar position is an asset.
Post-secondary degree, preferably in one of public administration, indigenous governance, planning or resource management.
Understanding of the law regarding aboriginal rights and title.
Understanding of accounting, budgeting and financial oversight processes.
Proven experience working with First Nations as it relates to land and resources.
Ability to foster strategic alliances and engage in potentially complex negotiations.
Good character and professional stature.
Excellent verbal and written communication skills.
Demonstrated supervisory or leadership experience.
Proficiency in office computer software, including Microsoft Office.
Knowledge and understanding of Lil'wat Nation culture and history.
Responsibilities include:
Managing and overseeing responsibilities of all staff in the Lands and Resources Department.
Planning, managing and being accountable for the department budgets and expenses.
Implementing existing land use policies and procedures, and initiating new policy development where required.
Engaging in consultations and negotiations with the private sector and
Provincial, Federal and local governments regarding aboriginal rights and title.
Working cooperatively as a team member and supporting the professional development of staff.
Fulfilling other duties as directed by the Chief Administrative Officer.
How To Apply:
Our career matching and consulting services are confidential and FREE to job seekers – with no strings or commitments required.
Create a Profile and upload your resume here (you only have to do this once): www.whistler-jobs.com/apply
OR If you have already created a profile with us, please complete this simplified application: www.whistler-jobs.com/simple_app
Please do not contact Lil'Wat Nation directly; all applications must come through WPS to be considered.
Tip for Out-of-Town Applicants: If you are currently living outside the area, be sure to tell us about your plans to relocate including if you've already secured or researched local accommodation and your planned arrival date.
We will review all applications and contact candidates who have been selected for further consideration or an interview. Due to time constraints, we may not be able to contact all applicants – but we will try! If you would like an update on your application, please email us at talent@whistler-jobs.com or call us at 604 905 4194 ext 2.