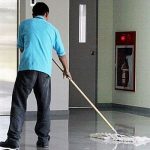 Website Whistler Personnel
- flexibility and year-round work.
A local commercial cleaning company is looking for reliable cleaning staff to complete their dedicated and hard working team.  This light janitorial role is perfect for anyone looking for long-term employment in Whistler, with a company that respects the corridor lifestyle and balance between work and play.   Starting at $20/hr plus a ski pass, extended health, a flexible schedule and other perks make this is a fantastic opportunity.
About the Role:
Flexible schedule to allow time for play.
Full time schedule is 5 days a week, part time is also negotiable.
Shifts fall between 7am – 6pm and schedule offers considerable flexibility.
Starting wage $20 per hour with potential for increases based on performance.
Perks include ski pass, extended health benefits and Nesters gift cards based on performance.
A supportive team environment, staff events and room for growth.
The Perfect Candidate:
No prior experience necessary – some cleaning experience is preferred.  Full training will be provided.
Positive attitude and willingness to contribute to a team effort.
Self motivated and works well with minimal supervision.
Well organized and meticulous with a strong eye for detail.
Excellent time management and communication skills.
Dependable, polite and professional manner.
Clean criminal record.
Responsibilities Include:
Light cleaning of commercial spaces (hotel common areas, retail plazas and businesses).  No residential or hotel rooms.
General cleaning duties to include, washrooms, lobbies, stairwells and hallways.
Cleaning, mopping, vacuuming, garbage/recycling and attention to exterior grounds and parking lots.
Performing daily tasks set out in the property scope of work.
Communicating team needs to the Operations Manager.
Maintaining all cleaning standards set out by the Operations Manager.
How To Apply:
Our career matching and consulting services are confidential and FREE to job seekers – with no strings or commitments required.
Ensure we have your resume and profile on file here (you only have to do this once): https://www.whistler-jobs.com/apply-for-work/
If you have created a profile with us already, please email us at talent@whistler-jobs.com with your cover letter outlining why you would be a good fit for this position.
Please do not contact the company directly –  Qualified applications received for this role will immediately be forwarded to the company for review .
**IMPORTANT** By applying for this role, you are agreeing to allow Whistler Professional Solutions to represent you to our client.  Please do us and them the courtesy of replying to any emails or calls that you receive promptly and professionally even if you are no longer interested in the role.
We are your partners through the next step in your career.