Full Time
Long Term
This position has been filled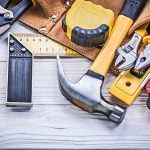 Website Whistler Personnel Solutions
Find your perfect match!
Are you mechanically minded? Do you want a flexible job in Whistler that provides accommodation?  Nita Lake Lodge is currently looking for a responsible Chief Engineer.  The perfect applicant will direct, coordinate and perform routine, preventive and emergency interior / exterior maintenance and repairs to obtain optimum efficiency and economy of hotel operations.   They will also be responsible for directing the engineering staff, accounting/budgeting, asset protection and inventory controls.
About the Role:
Full-time, year round career position.
Salary based on experience and knowledge.
Vacation pay with annual increases.
Great perks including spa and restaurant discounts plus a gym pass – for use after hours, discount on yoga & personal training.
Active lifestyle bonus of $100/month eligible after 3 months. Plus ski pass financing.
Staff rewards and recognition program.
Extended medical/dental after 6 months.
Accommodation can be provided if necessary.
The Perfect Candidate:
Minimum of 5 years' maintenance / engineering experience and 3 years supervisory or manager experience in engineering hotel department.
Advanced knowledge of building management/engineering with positive attitude, good communication skills and committed to delivering a high level of customer service.
Must have WHMIS certificate or higher level of hazardous material handling training.
Responsible for ensuring there is a Health and Safety Representative at each monthly Joint Health and Safety Committee meeting.
Strong and effective communication with all departments specifically Housekeeping and Front
Office
Responsible for quality service, meeting/exceeding financial goals, short and long term planning and day-to-day operations.
Responsibilities Include:
Develop, implement, and direct all emergency programs and training as well as manage energy conservation programs for the property to minimize expenses.
Coordinate with the equipment suppliers for NLL Management Ltd. and any outstanding issues.
Ensure maintenance staff is wearing proper uniforms with nametag and upholds hotel's grooming and hygiene standards.
Ensures engineering staffs are all trained on proper procedures, protocol and safety equipment and its use.
Ensures proper records generated regarding property walk arounds to inspect equipment and safety of property.
Documents all workplace related injuries and reports them in a timely manner to WorkSafeBC as well as the General Manager and Human Resources Manager.
Strong and effective communication with all departments specifically Housekeeping and Front Office.
To Apply:
If you haven't placed your resume and profile on file with us (you only have to do this once), please do so: whistler-jobs.com/apply-for-work/
Please take a few minutes to outline your specific experience and skills here: https://www.whistler-jobs.com/SOQ/maintenance/
Follow up with an email to placements@whistler-jobs.com to ensure we have all your contact details.
We will review all applications and contact candidates who have been selected for further consideration or an interview. Due to time constraints, we may not be able to contact all applicants.  If you would like an update on your application, please email us at placements@whistler-jobs.com