Full Time
Long Term
This position has been filled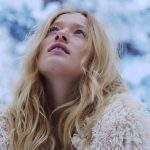 Website Whistler Personnel
- career building position.
An iconic international retail shop is looking for a local Assistant Store Manager to join their leadership team. This store is dedicated to creating an amazing experience for customers while providing memorable customer service. Seeking a confident individual who is enthusiastic about building brand loyalty and thrives in a retail environment. Perfect opportunity for someone who has previous retail experience and demonstrated leadership abilities, looking to grow their career in retail and be part of an exciting and highly respected brand.
About the Role:
Full-time, year-round opportunity.
40 Hours per week with a flexible schedule. Must be open to working a variety of shifts including days, evenings and weekends.
Wage starting in the range of $18 to $20 per hour with the opportunity for increases based on performance.
Bonus incentive of up to $150 per month based on individual sales.
Extended health care and paid vacation time.
50% in store discount.
Ski Pass Benefit.
Looking to fill 2 Assistant Manager roles.
The Perfect Candidate:
2+ years' experience in a retail environment with demonstrated leadership abilities preferred.
Willing to train the right candidate who is motivated, takes initiative and wants to build a career in retail.
Thrives in the retail environment, creating an amazing experience for customers.
Confident and motivated by the opportunity to interact with customers while helping them bring their individual styles to life.
Strong communication; personable, professional and friendly.
Influencing and leads by example.
Organized with excellent time management skills.
Enjoys being part of a team environment, works well with others and jumps in where needed.
Have availability and flexibility to work nights, weekends, store openings and closings, holidays to meet the needs of the business.
Functional digital literacy; POS, MS Office, web, social.
Responsibilities include:
Responsibilities include assisting with interviewing, hiring, training, retention/succession planning, disciplining and terminating employees.
Holds keys to the store, offering them the ability to open and close the store.
Assists with conducting inventory checks and maintains inventory records.
Assists with achieving store sales goals and creating strategic sales plans with the Store Manager.
Exemplify an optimistic and energetic presence through team collaboration while building strong relationships with customers to maximize customer loyalty.
Demonstrate a customer centric mindset by role modeling selling behaviors with a passion for the brand, customer and product.
Ensure store is consistently recovered and customer ready every day meeting brand standards on the sales floor and back-of-house.
Generate pride and loyalty in the store.
Assist Store Manager in delivering results and contributing to the store and success.
Assist to ensure product is always available to the customer and represented in a compelling way.
Assist to ensure store is consistently recovered and customer ready every day meeting brand standards on the sales floor and back-of-house.
Provide solutions and inspiration to customers in a fast-paced retail environment.
To Apply:
Ensure we have your resume and profile on file here (you only have to do this once): https://www.whistler-jobs.com/apply-for-work/
If you have created a profile with us already, please email us at talent@whistler-jobs.com with your cover letter outlining why you would be a good fit for this position.
We will review all applications and contact candidates who have been selected for further consideration or an interview. Due to time constraints, we may not be able to contact all applicants. If you would like an update on your application, please email us at talent@whistler-jobs.com