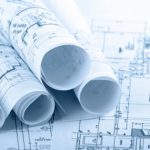 Website Whistler Personnel
- excellent career opportunity.
One of Whistler's leaders in providing energy efficient and sustainable buildings is looking for an Architect/Designer to join their collaborative team. Ideally suited for someone with experience in sustainable design, a registered professional architect with extraordinary administrative, organizational and customer service skills. This position offers a competitive wage, benefits including an employee wellness spending account and warm and friendly office environment. Short-term housing is available to qualified out of town candidates.
About the Role:
Full Time, year-round, Monday to Friday 8:30am to 5:00pm.
Competitive wage dependent on education and experience.
4 weeks paid vacation annually.
Extended medical and dental benefits.
Employee wellness spending account.
Open to junior and senior level applicants.
The Perfect Candidate:
MA in Architecture with strong experience in sustainable design is preferred.
Registered Professional Architect (Canadian or out of country accepted).
Firm background in sustainable design principles, such as Passive house, Net Zero, or other high-performance building standards.
Experience with both residential and commercial (residential design an asset).
Excellent communication, leadership, sales, and teamwork skills with a focus on professional ethics.
A positive attitude, a creative flair, and an openness to new ideas and ability to learn from old ones.
Strong leadership experience and abilities; able to work well with colleagues and management.
Ability to work within the constraints of high-performance buildings, and still produce aesthetically elegant buildings the contribute positively to society.
Open to collaboration and proposing creative ideas on how to design healthy and comfortable homes.
Proficiency in BIM technologies.
Proficiency in multiple software platforms an asset; ArchiCAD, Sketch Up, Bluebeam, Rendering or Energy Modelling Software.
Background in embodied energy analysis an asset (Lifecycle, Cradle to Cradle, etc.).
Understanding of principles of indoor air quality, and ability to identify potential health hazards.
Experience with Renovations and Energy Retrofits a definite asset.
Knowledge of local codes and by-laws is a bonus!
Registration with AIBC or IDIBC is a bonus!
Duties / Responsibilities include:
Produce high end sustainable design while providing leadership to junior staff and technologist.
Working with clients to develop the brief whilst simultaneously promoting sustainable design principles.
Development and maintenance of client relationships for both new and existing contacts.
Collaboration with other consultants, contractors, subtrades, suppliers and vendors to develop energy efficient building details and outcomes.
To Apply:
Ensure we have your resume and profile on file here (you only have to do this once): https://www.whistler-jobs.com/apply-for-work/
If you have already created a profile, please email us at talent@whistler-jobs.com expressing your interest in this position (be sure to let us know the position title in your email).
We will review all applications and contact candidates who have been selected for further consideration or an interview. Due to time constraints, we may not be able to contact all applicants. If you would like an update on your application, please email us at talent@whistler-jobs.com