Part Time
This position has been filled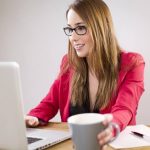 Website Whistler Personnel
- meaningful organization & competitive wage
Whistler's environmental charity who work to progress community-scale solutions to some of the biggest challenges of our time is looking for an Admin/Bookkeeping Coordinator to join their team. This 20-month contract position provides the opportunity to work from home and in a fun and innovative office environment. Offering a competitive wage and the bonus of being a part of an incredible organization that creates change, this position is ideally suited for someone with experience in office administration and bookkeeping who is driven, accountable and knowledgeable.
About the Role:
Be a member of this small but dedicated team offering the opportunity to create change from within the programs they work on – whether inspiring future generations to care about the environment, helping people grow local organic food, or supporting businesses to reduce waste.
Part-time, 8 to 12 hours per week, Mondays or Tuesdays are required for payroll processing.
20-month contract starting October 2019 to cover a maternity leave with the potential of securing a permanent position.
Work from home and at their office located in Cheakamus.
Wage starting in the range of $18 to $22 per hour based on experience.
A clean RCMP Criminal Record check is a requirement.
The Perfect Candidate:
Post-secondary education preferably in business, administration, or relevant work experience.
Minimum 1-2 years admin + basic bookkeeping experience (A/P, A/R, posting expenses).
Experienced with QuickBooks/Simply Accounting program beneficial.
Experienced with ADP payroll and time sheet programs beneficial.
Comfortable in MS Office, Excel and learning new programs.
Must have thoroughness, accuracy and attention to detail in all aspects of work.
Works as part of a team and independently to manage multiple concurrent task deadlines.
Has community awareness and interest in environment and sustainability.
Creative and innovative thinker who is self-directed and takes initiative.
Responsibilities include:
Assist with record keeping and data entry using Quickbooks accounting system, including invoicing, raising payments, month-end reconciliation, issuing receipts, etc.
Tracking and approving employee hours and expenses in Harvest timekeeping program and processing payroll via online ADP system every two weeks.
Hiring and terminating employees in ADP system, issuing ROEs, T4, etc.
Work with the ED to continually implement effective office systems.
Complete a diverse checklist of weekly, bi-weekly, monthly and quarterly administrative duties, from data entry to compilation of reports.
Support meetings of the Board of Directors and Committees.
Assisting with recruitment of seasonal staff, creating and posting job descriptions, scheduling interviews, etc.
Other administrative tasks as determined by the Executive Director.
To Apply:
Ensure we have your resume and profile on file here (you only have to do this once): www.whistler-jobs.com/create-profile/
Please take about 7 minutes to highlight your job-specific strengths and experience here: www.whistler-jobs.com/SOQ/accounting.
We will review all applications and contact candidates who have been selected for further consideration or an interview. Due to time constraints, we may not be able to contact all applicants. If you would like an update or to chat with a Career Placement Specialist about your application, please email us at talent@whistler-jobs.com