Part Time
Temporary
This position has been filled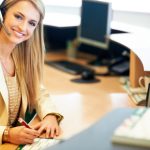 Website whistler_jobs Whistler Personnel Solutions
Find a perfect match!
A local real estate company is in need of an Administrator / Client Care Coordinator for a few weeks to cover days off and stat holidays.  This office temp role will be 16-24 hours per week plus one hour of preliminary training.   Pays $18-$20/hour.
JOB DETAILS:  Client Care Coordinator
NUMBER OF SHIFTS: Ongoing
DATES & TIMES: 

Saturdays, Sundays and Stat holiday Friday/Mondays
9am-5pm Sat/Sun, 10am-4pm Stat holidays

DUTIES INCLUDE: Answering phones, greeting guests/clients, basic admin duties and keeping track of keys (sign in/out)
SKILLS / QUALIFICATIONS REQUIRED:  Previous admin, guest services, front desk or customer service experience. Excellent phone manner, professional and polite.
ADDITIONAL DETAILS: 1 hour orientation to be completed prior to first day scheduled
ATTIRE:  Business professional dress for office setting. Well groomed; no jeans, leggings or runners. Please no loud brands or graphics.
MEETING LOCATION: Office in Whistler Village
WAGES:  $18 – $20/hour plus vacation pay
Whistler Personnel uses a progressive pay system that awards pay increases based on number of Successful Shifts completed.  The more you work with us, the more you get paid per hour!

Tier 1 = $18/hr to start plus 4% vacation pay
Tier 2 = $19/hr after 5 Successful Shifts plus 4% vacation pay
Tier 3 = $20/hr after 10 Successful Shifts plus 4% vacation pay

Successful Shifts = be on time, work hard and make our clients happy.
All shifts in any position worked with WPS count towards a higher Tier for all future shifts.
If you are interested in this role, please let us know ASAP:
email info@whistler-jobs.com and include the days and times you would be available for training
ensure your resume and application have been submitted on www.whistler-jobs.com/apply-for-work
ensure we can reach you this week (keep your phone on!)
---
WHY SIGNUP FOR TEMP WORK?
Perhaps you're looking for supplemental income? Filling in time? Have one day, one week or one month to spare? Between seasonal work? Enjoy variety and flexibility? We can connect you with Whistler's top employers and provide work that suits your skills, lifestyle and schedule.
Whistler Personnel has regular temp job opportunities for administrators, housekeepers, servers and bartenders.  Plus we supply the event crew for most of Whistler's exciting Festivals that occur each year!  It's a great way to pick up extra shifts during slower periods or days off.    Submit your details to us including the type of work you want, the times and days you are available and the pay you require and we'll notify you each time something suitable comes up.