Full Time
Long Term
Part Time
Seasonal
Temporary
This position has been filled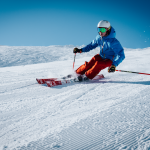 Website Whistler Adaptive Sports Program
Seasons Pass Included!
You'll love volunteering with the Whistler Adaptive Ski & Snowboard Program because it makes a difference and brings happiness to other people's lives. Their are many perks including a ski pass, discounts, and opportunities to train and improve your skills as well as your resume. Working with amazing people is rewarding in so many ways – you've got to try it to fully understand!
About the Role:
A Whistler/Blackcomb seasons pass (volunteer only – 23 day commitment).
The discounts provided by Whistler/Blackcomb for all their volunteers.
Opportunity to attend adaptive skiing training courses throughout the season in Whistler.
Discounted CSIA and CASI course prices.
The Perfect Candidate:
Demonstrate our core values around Striving to be the Best, Safety First and We Care.
Must be physically fit and be a strong intermediate to advanced skier/snowboarder.
Confident, fun, adaptable and willing to work hard.
A general interest in the well-being of people with disabilities.
CSIA and CASI qualifications are an advantage but not essential – we highly encourage our volunteers to work through their CSIA/CASI levels.
New volunteers must take the Canadian Adaptive Snowsports (CADS) Level 1 course, to become an adaptive instructor. Cost is $118 for the course registration/manual, BC Adaptive Snowsports annual membership, Whistler Adaptive annual membership and includes daily lift pass if required, and adaptive skiing teaching instruction.
Must have a satisfactory Criminal Record Check.
Training: All volunteers are required to have CADS (Canadian Adaptive Snowsports) Level 1. This 3-day course is delivered at Whistler-Blackcomb.
Must be a Canadian Resident or hold a valid Work Permit.
Responsibilities include:
To continually strive to exceed our Guest's expectations and to create memories for guests and staff as the best mountain experience again and again.
The volunteers are to provide a safe and fun learning environment for all of our students.
Volunteers assist in the instruction of skiers and snow boarders under the direction of the more experienced instructors.
Volunteers are expected to be there to greet their student, help assist in fitting them in the appropriate equipment, assist them up the mountain and assist the instructor as required during the scheduled lesson. This includes being with the student over lunchtime.
Volunteers are expected to be on duty from 8.30am – 4.00pm.
Should a student cancel or is a 'no-show', volunteers are still expected to undertake volunteer duties which might include instructor/guide skills training or as requested by the Program Supervisor.
To Apply:
Interested candidates are asked to submit a cover letter and resume by email to Pete Lee pjlee@whistleradaptive.com