Hiring On Hold
This position has been filled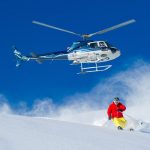 Website whistler_jobs Whistler Personnel
- Travel perks & free activities
This is the perfect lifestyle role for Whistler – with time to play and free passes to do it all. Ideal for someone who is active, outgoing and genuinely friendly and who loves talking with visitors. Offers a seasons pass, awesome travel perks, excellent earning potential and you even get to try all of Whistler's amazing activities for free!
About the Role:
Super flexible schedule – can be full-time, part-time, year round or seasonal.
20-40 hours per week, shifts are from 9am – 3pm or 3pm to 9pm daily and may include holidays and weekends.
A really incredible international company with a strong, long-term core of local employees and a family vibe.
Pay is performance based and in depth training will be provided.
Excellent income potential! The average income for a candidate who is successful in this role should be at least $50,000 per year (and superstars make a lot more).
Great Benefits and Perks! Seasons pass, free passes to Whistler Activities (fams) , lots of team-building events, seasons pass, full extended health plan and lots of room for growth.
Offers excellent travel perks including highly discounted rates at World Class Resorts plus flexible vacation times you can enjoy them.
The Perfect Candidate:
Energetic and genuinely friendly. Very outgoing and enthusiastic.
A true passion for Whistler and all of its activities.
Amazing customer service skills.
Hospitality background is ideal for this position.
Comfortable using computers.
Happy to work independently.
Duties / Responsibilities:
Provide friendly visitor services at busy Activity / Info Centres around Whistler.
Booking Whistler Activities for visitors.
Promoting the Resort and booking guests for sales presentations.
Selling vacation packages to return in the future.
To Apply:
Ensure we have your resume and profile on file here (you only have to do this once): www.whistler-jobs.com/create-profile
If you have already set up a profile with us, please email talent@whistler-jobs.com to let us know which job you would like to be considered for and let us know why this role would be a good fit for you.
We will review all applications and contact candidates who have been selected for further consideration or an interview. Due to time constraints, we may not be able to contact all applicants. If you would like an update on your application or to chat with one of our Career Placement Specialists about your application, please email us at talent@whistler-jobs.com