Full Time
Salary: Wage up to $52,000 per year depending on experience.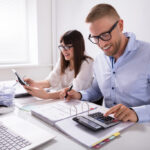 Website Whistler Personnel
- Join this youthful and energetic team and build your accounting career!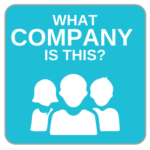 Join the team at this strata management services company managing a range of strata properties including residential and commercial buildings.  Offering a starting wage of up to $52,000 per year plus extended health benefits and an annual wellness benefit.  Ideally suited for those with previous experience but willing to consider training the right candidate as well.
About the Role, Benefits & Perks:
Full time, 35 hours per week.
Monday to Friday, 9am to 5pm with some flexibility.
Wage up to $52,000 per year depending on experience.
Open to entry-level candidates as well as those with more experience.
Comprehensive benefits package after 3-months.
Annual Wellness Bonus.
Youthful and close-knit team environment with opportunities for growth and continued learning.
The Perfect Candidate: 
Knowledge of accounts payable procedures, basic accounting
practices and understanding.
Processing caretaker payroll.
Proficient with computers and programs like Excel, Outlook and accounting software.
Thorough attention to detail, organization, and accuracy, while
maintaining efficiency.
Ability to manage a high-volume workload.
Excellent communication, problem solving and decision-
making skills.
Willingness to learn and interpret basic legislative
requirements with regards to strata corporation accounts
payable procedures.
Responsibilities Include: 
Post all accounts payable invoices for strata corporations.
Process semi-monthly cheque runs.
Set up/manage pre-authorized payments for utility bills.
Manage contractor WCB/insurance requirements.
Answer and manage communication inquiries from vendors in regards to invoices and payments.
How To Apply:  
Our career matching and consulting services are confidential and FREE to job seekers – with no strings or commitments required.
Create a Profile and upload your resume here (you only have to do this once):  www.whistler-jobs.com/apply
OR If you have already created a profile with us, please complete this simplified application: www.whistler-jobs.com/simple_app
Tip for Out-of-Town Applicants:  If you are currently living outside the area, be sure to tell us about your plans to relocate including if you've already secured or researched local accommodation and your planned arrival date.
We will review all applications and contact candidates who have been selected for further consideration or an interview. Due to time constraints, we may not be able to contact all applicants – but we will try!  If you would like an update on your application, please email us at talent@whistler-jobs.com or call us at 604 905 4194 ext 2.