Full Time
Long Term
Part Time
This position has been filled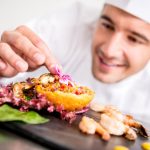 Website whistler_jobs Whistler Personnel
- Lifestyle friendly positions
A beautiful high-end full-service hotel has a few culinary positions are available:  Senior Line Cooks, Breakfast Cooks and Garde Manger.  Flexible schedules, very competitive wages, benefits, bonuses, tips and other perks make these excellent career-building and lifestyle friendly positions.
About these Roles:
Work with a fun team and learn from an acclaimed Head Chef.
Newly renovated 5 star fine dining restaurant, modern bistro and lounge.
Full-time preferred. Part-time also available (3-5 days a week)
Choice of morning or afternoon shifts allow for maximum time to pursue your other passions.
Potential for visa or permanent residency sponsorship.
Senior and Supervisory roles are available as well as junior Garde de Manger and Breakfast cook positions.
Excellent training program for a junior apprentice with the passion for cooking and learning the trade.
Very competitive base wages ranging from $18-$26/hr PLUS tip pool (up to another $5-$8/hr) – negotiable based on experience.
Opportunities to apprentice and work toward RED SEAL certifications.
Benefits include extended health plan, tip pool, long-term benefits, $400 end of season bonus.
Perks include free meals, restaurant discounts for friends and family and spa discounts.
Housing is available.
The Perfect Candidate:
Passion for serving only the best quality using the freshest of ingredients.
Culinary schooling or professional training beneficial
2+ years of experience in a professional kitchen
Able to follow all recipes and guidelines for timely food service to guests.
Advanced knife and food prep skills and knowledge of kitchen equipment and appliances.
Senior roles require someone with basic supervisory or lead-hand skills who can lead by example and instruct junior staff.
Good communication skills in English (written, spoken and reading)
Food Safe and WHIMIS certification beneficial. 
Duties / Responsibilities include:
Cook and prep for a casual bistro and fine dining restaurant in a high-end hotel.
Maintain a clean, neat and presentable appearance, especially in view of guests.
Wear proper attire and work in a safe, clean, efficient organized manner.
Senior Chefs will also oversee work done by other junior members of the kitchen staff under your direction while on shift and facilitate efficient and timely operation of the kitchen and banquet lines.
Adhere to the highest standards of quality, service, and appearance of food items that leave the kitchen (including staff meals).
Maintain peace and harmony in the kitchen with regard to staff interaction.
Work with a helpful, team-spirited attitude towards service staff, dishwashers and other co-workers.
Communicate between shifts and with supervisors.
Be aware of proper rotation of all food stuffs and help with storage of incoming product.
Work with stewarding, kitchen and front-end staff to maintain high standards of cleanliness, proper storage of items and proper close down procedures.
To Apply:
Please take about 7 minutes to highlight your job-specific strengths and experience here: www.whistler-jobs.com/SOQ/chef/
Ensure we have your resume and profile on file here (you only have to do this once): www.whistler-jobs.com/apply-for-work/
We will review all applications and contact candidates who have been selected for further consideration or an interview. Due to time constraints, we may be able to contact all applicants. If you would like an update on your application or to speak with a Career Placement Specialist, please email us at talent@whistler-jobs.com