In Celebration of the completion of another successful summer season and in anticipation of another busy winter season throughout the corridor, we are offering local businesses incredible discounts so we can help them get ahead of the pack.
The sooner you book,
the more you save!
% OFF
Top Talent
Recruiting*
Full
Placements*
October 1st to 18th (Turkey Sale!)
20%
$635
$1,740
October 18th to 31st
15%
$675
$1,845
November 1st to 30th
10%
$715
$1,955
Winter pricing starts Dec 1st
$795
$2,175
*All recruiting and placement packages include a guaranteed hire
Our team of Career Placements Specialists in Squamish, Whistler and Pemberton have been busy recruiting non-stop and are already in contact with candidates on the hunt for a great employer. We'd love to play match-maker for you and be part of your staffing solutions this fall – please give us a call!
Looking forward to connecting!
Geneive, Chantell, Jen M, Sue, Wendy, Jen F and Jacki
Connecting People so that they and our community thrive.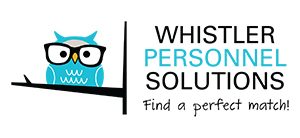 Whistler Careers Division
talent@whistler-jobs.com
www.whistler-jobs.com
604 905 4194 ext 2