Temporary
This position has been filled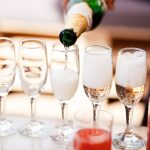 Website whistler_jobs Whistler Personnel Solutions
Find a perfect match!
Fun & easy shifts available for a Wine Tasting Promotion at the Pemberton and Whistler Liquor stores .
JOB DETAILS:
POSITION TITLE:  Wine Promotion Drink Demonstrator
NUMBER OF POSITIONS:  4 shifts *ideally same person for all
DATES:  *some flexibility with times (start an hour earlier or later, always 4 hour shifts)

Friday / Saturday Sept 8/9 at Pemberton Liquor Store  *POST-PONED & will be rescheduled for a future date
Friday / Saturday Sept 15/16 from 4pm-8pm at Whistler Village Liquor Store
DUTIES INCLUDE:  Offering samples of a wine to consumers.
SKILLS / QUALIFICATIONS REQUIRED:  Must be at least 19 years of age and hold a current serving it right certificate.  Outgoing, friendly, comfortable for sales & marketing.  Wine knowledge and experience beneficial.  Will provided with training and product information over the phone.
ATTIRE:    No jeans or running shoes.  Clean, professional appearance (business casual).  No large graphics or brands.
WAGE: $18/hour plus 4% vacation pay
TO APPLY:  we are moving quickly to fill these roles so 

contact us ASAP

if you are interested!
email info@whistler-jobs.com to confirm the dates and shifts that you are available for
ensure your resume, contact details and application have been submitted to www.whistler-jobs.com/apply-for-work (you only have to do this once)
 ensure we can reach you this week (keep your phone on!)
follow us on Facebook for updates:  www.facebook.com/whistlerpersonnelsolutions 
---
WHY SIGNUP FOR TEMP WORK?
Perhaps you're looking for supplemental income? Filling in time? Have one day, one week or one month to spare? Between seasonal work? Enjoy variety and flexibility? We can connect you with Whistler's top employers and provide work that suits your skills, lifestyle and schedule.
Whistler Personnel has regular temp job opportunities for administrators, housekeepers, servers and bartenders.   It's a great way to pick up extra shifts during slower periods or days off.    Submit your details to us including the type of work you want, the times and days you are available and the pay you require and we'll notify you each time something suitable comes up.