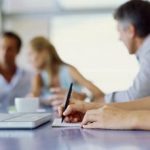 Website whistler_jobs Whistler Personnel Solutions
Find a perfect match!
Experienced Secretary / Minute Takers are required to work two separate corporate board meetings on Wed, January 16th.    Will be responsible for capturing minutes from the session, recording the  discussions, decisions and action items verbatim and then compiling records of the meetings for these non-profit organizations.
JOB DETAILS:
POSITION TITLE:  Secretary / Minute Taker- Community Foundation of Whistler 
DATES & TIMES:

Once a month
Meeting will start at 9:00am for 1 hour plus 1-2 hours of finalizing and distributing minutes.
Future board meetings, if contracted, will occur every month starting Jan 2019 and preference will be given to someone will be avail each month.

ATTIRE:    Sharp business casual.  Clean professional appearance – no loud tattoos, graphics or brands.
LOCATION: Whistler Marketplace
ADDITIONAL DETAILS:   Must bring own laptop with MS Office software (word). A recording device and template will be provided.
POSITION TITLE:  Secretary / Minute Taker- American Friends of Whistler 
DATES:  Wed. January 16th plus future dates.
TIMES: 10:30am to 1:00pm plus some admin time (meeting is at 11am).
DUTIES: Taking minutes at the committee meeting; putting together a communication package to board members after the meeting. Must maintain the confidentiality of the discussion.
LOCATION:   Home office in Cheakamus Crossing
ATTIRE: Sharp business casual.  Clean professional appearance – no loud tattoos, graphics or brands.
ADDITIONAL DETAILS:  Must have own laptop and MS office software. Recording device is also very beneficial.
RESPONSIBILITIES:
Serve as the recording secretary at the company planning session.
Record and create a concise recap of the meeting (verbatim), covering what topics were discussed and decided upon.
Comprehensively distill a set of minutes and create a succinct meeting records.
Recording device and laptop will be provided.
THE PERFECT CANDIDATE
Experience in note taking, writing, and minute taking.
Familiar and experienced with Robert's Rules is very beneficial.
Excellent business writing and communication skills (English)
Proficient in MS Word
Exceptionally attentive to detail and accuracy
Must be able to distill what to include in official meeting records
Professional demeanor and appearance
Organized and reliable
Minimum typing speed of 60wpm (we will be testing this)
TO APPLY:   If you are available for any of these shifts, please let us know ASAP:
email info@whistler-jobs.com and confirm your availability
ensure your resume and application have been submitted on www.whistler-jobs.com/apply-for-work (you only need to do this once)
ensure we can reach you (check your email and keep your phone on!)
follow us on Facebook for updates: www.facebook.com/whistlerpersonnelsolutions
---
WHY SIGNUP FOR TEMP WORK?
Perhaps you're looking for supplemental income? Filling in time? Have one day, one week or one month to spare? Between seasonal work? Enjoy variety and flexibility? We can connect you with Whistler's top employers and provide work that suits your skills, lifestyle and schedule.
Whistler Personnel has regular temp job opportunities for administrators, housekeepers, servers and bartenders.   It's a great way to pick up extra shifts during slower periods or days off.    Submit your details to us including the type of work you want, the times and days you are available and the pay you require and we'll notify you each time something suitable comes up.