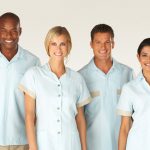 Website whistler_jobs Whistler Personnel Solutions
Find a perfect match!
Make your own schedule! Our client, a wonderful hotel in the Upper Village, is looking for temporary staff for up to 2 months. Make great money, no experience required!  Have your days free, work nights with a great team!! Could lead to longer term work for the right candidate. $19 – $21 per hour, plus 4% vacation pay.
ABOUT THE ROLE:
DATES:  3-5 days per week, ongoing for up to 2 months* *Long term opportunities are available
TIMES:   10:30pm-7am
Preference will be given to people who can work 3-5 of the shifts every week
DUTIES INCLUDE:  Cleaning common areas, responding to guest requests, removing rubbish and general housekeeping duties.
SKILLS / QUALIFICATIONS REQUIRED:   Hard-working, team player; physically fit and able to lift heavy loads (up to 40lbs); WHIMIS certification preferred.  Prior cleaning experience preferred, however, training will be provided.
ATTIRE:    Solid, non-slip shoes required and black clean pants. A uniform top will be provided.  Clean and presentable.  Long hair tied back.
WAGES: $19/hr increasing to $20/hr after 5 successful shifts, to $21/hr after 10 successful shifts (be on time, work hard, make the client happy.)
To Apply: Please contact us ASAP as we are moving quickly to fill these positions:
Email info@whistler-jobs.com with your contact details, days and dates you want to work and summary of experience.
Ensure we have your resume and profile on file here (you only have to do this once): www.whistler-jobs.com/create-profile
Keep your phone on!  We will be doing phone interviews this week.
We will review all applications and contact candidates who have been selected for further consideration or an interview.  Due to time constraints, we may not be able to contact all applicants (but we will try!)  If you would like an update after a week or two has passed, you are welcome to email us at info@whistler-jobs.com
WHY SIGNUP FOR TEMP WORK?
Perhaps you're looking for supplemental income? Filling in time? Have one day, one week or one month to spare? Between seasonal work? Enjoy variety and flexibility? We can connect you with Whistler's top employers and provide work that suits your skills, lifestyle and schedule.
Whistler Personnel has regular temp job opportunities for administrators, housekeepers, servers, and bartenders.   It's a great way to pick up extra shifts during slower periods or days off.    Submit your details to us including the type of work you want, the times and days you are available and the pay you require and we'll notify you each time something suitable comes up.