Full Time
Part Time
Temporary
Anywhere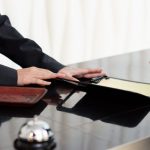 Whistler Personnel Solutions
Find a perfect match!
THESE SHIFTS HAVE BEEN FILLED – but we will have more just like them and are still accepting applications!
---
Earn extra funds and get some valuable hotel and bookkeeping experience as a temporary Guest Service Agent working night shifts at a full service boutique hotel.   Duties include basic guest services, cc recs, cash-outs and administration.  Flexible schedule with 2, 3, 4 or 5 days a week available based on availability.  Pays $20 – $22/hour plus 4% vacation pay.  Training will be provided.
WORK ASSIGNMENT AVAILABLE:  Overnight Guest Services Agent
POSITION: Overnight Guest Services Agent
NUMBER OF SHIFTS: 2, 3, 4 or 5 days a week for 2-3 weeks  *long-term positions also available
DATES: Starting right away.  Schedule is flexible and based on availability.
TIMES: 10:45pm – 7:15am (graveyard shift)
DUTIES INCLUDE:

Provide guest services at the front desk of a full service hotel.
Complete credit card and sales reconciliations as well as basic administrative duties.
1-2 days of initial training plus ongoing support will be provided.

SKILLS / QUALIFICATIONS REQUIRED:

Prior guest service and administrative experience.
Excellent attention to detail and common sense.
Friendly and helpful attitude.
Reliable and dependable.
Basic cash out or bookkeeping experience beneficial.
References and background check will be required.

ADDITIONAL DETAILS / REQUIREMENTS: Bring your own water bottle, snacks and meal.
ATTIRE: Smart, business casual attire.  Must have a clean, professional appearance and close toed black indoor shoes.
WAGE:
WAGE: $20/hr then increasing to $22/hour after 5 successful shifts plus 4% vacation pay.
To Apply:   If you are available for this assignment, please let us know ASAP  :
email info@whistler-jobs.com and confirm your availability and interest in the role
ensure your resume and application have been submitted on www.whistler-jobs.com/apply-for-work (you only need to do this once)
ensure we can reach you  (keep your phone on!)
We will review all applications and contact candidates who have been selected for this assignment.   Priority is often given to our current temp employees who  have done similar work for us.    Due to time constraints, we may be able to contact all applicants (but we will try!)
---
WHY SIGNUP FOR TEMP WORK?
Perhaps you're looking for supplemental income? Filling in time? Have one day, one week or one month to spare? Between seasonal work? Enjoy variety and flexibility? We can connect you with Whistler's top employers and provide work that suits your skills, lifestyle and schedule.
Whistler Personnel has regular temp job opportunities for administrators, housekeepers, servers and bartenders.   It's a great way to pick up extra shifts during slower periods or days off.    Submit your details to us including the type of work you want, the times and days you are available and the pay you require and we'll notify you each time something suitable comes up.