Full Time
Long Term
Part Time
This position has been filled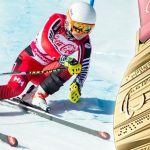 Website whistler_jobs Whistler Personnel Solutions
Find a perfect match!
A fabulous Whistler institution with Olympic sized achievements – the Whistler Mountain Ski Club – has an opening for the role of Office Manager who will be responsible for the organization and co-ordination for their office operations. Ideal for a strong administrator who'd like to own the office and play the role of communications central for all of their members, athletes, coaches and staff.  Full-time, year-round with lots of flexibility, plus a Ski Pass make it an ideal Whistler lifestyle position. Plus it's an incredible opportunity to be part of the team who builds our past and future Olympians!
*Important* – Please do not contact the WMSC directly. All candidates must apply through Whistler Personnel to be considered.
About the Role:
Long-term permanent (current office manager is retiring after 15 years).
Full-time year-round (4-5 days/week) with lots of flexibility.
Plenty of training and support available as the current Office Manager eases into retirement.
Wage depends on candidate – starting in the range of $18-$20/hour ideally.
Benefits include a ski pass, 50% off athlete program fees and extended health after 12 months.
The Perfect Candidate:
Strong communication and computer skills including Microsoft Office are essential.
A minimum of 2 year's administrative experience.
Basic bookkeeping experience and knowledge of Sage or Quickbooks very beneficial.
Post secondary education in business admin preferred.
Problem solver with solid judgment and decision making abilities.
Independent, takes the initiative and strong work and time management skills.
Adaptable team player who enjoys collaboration.
Gathers and monitors information with a high level of accuracy and attention to detail.
Duties / Responsibilities include:
Receive visitors to the Club Cabin and handle customer inquiries and complaints
Athlete registration and licensing. Club membership & alumni database management.
Co-ordinate Club Cabin schedules, appointments and bookings
Administrative support to coaching staff for trip reservations & reconciliations.
Administrative support to fundraising & social events volunteers and staff for marketing, communication & reconciliation.
Assign and monitor administrative responsibilities and tasks among office staff.
Social Media strategy & delivery and website updates, management and maintenance.
Collate and post weekly email newsletter.
Collect, post and respond to mail.
Submit print media articles.
Design, implement and oversee adherence to office policies and procedures
Design and implement recording & filing systems and ensure it's kept current by all staff.
Ensure security, integrity and confidentiality of data.
Maintain office & office equipment. Monitor and maintain office supplies inventory
Administer employee Benefit Plan.
Order & Distribution of Club uniforms and merchandise.
Submit grant applications & reports.
Ensure that all club Insurance policies are current and valid. Manage taxes and utilities.
To Apply:
*Important – Please do not contact the WMSC directly.   All candidates must apply through Whistler Personnel to be considered.
Ensure we have your resume and profile on file here (you only have to do this once): whistler-jobs.com/create-profile
Please take a few minutes to highlight your job-related skills and experience here (think of it as a prelude to an interview): whistler-jobs.com/SOQ/office-admin
We will review all applications and contact candidates who have been selected for further consideration or an interview.  Due to time constraints, we may not be able to contact all applicants (but we will try!)  If you would like an update after a week or two has past, you are welcome to email us at talent@whistler-jobs.com