Full Time
Long Term
This position has been filled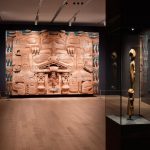 Website whistler_jobs Whistler Personnel Solutions
Find a perfect match!
The beautiful, world-class Audain Art Museum are looking for a Security Supervisor to join their close-knit family.   An ideal full-time, year round career position for a team leader with a security or law enforcement background.   A flexible schedule, benefits and nice perks make this a real dream job.
About the Role:
Warm and supportive family environment committed to supporting and celebrating the arts.
Full-time, year-round career leadership position.
Flexible schedule – some evenings and weekends required.
Wage negotiable based on experience.
Benefits/Perks include family membership at the Museum, extended health benefits, 3 weeks (6%) paid vacation, training and course allowance and access to a Spirit Pass.
The Perfect Candidate:
Knowledge and prior experience in security or law enforcement.
A team player who is helpful and eager to help where needed.
Observant and pays close attention to details (a natural detective).
Interest in art and/or museums very beneficial.
Able to obtain Basic Security Training (BST) Certificate within 6 months of hiring.
Current certification in First Aid and CPR very beneficial.
Criminal record check will be required prior to starting in the role.
Able to establish and maintain effective working relationships with team members.
Understands how to deal courteously with the public.
Good communicator who is able to compose content for reports and related materials.
Will exercise initiative and make decisions in accordance with policies, guidelines and protocols.
Physically fit, comfortable working on your feet for extended periods and able lift heavy loads, move boxes, tables and other items (up to 50lbs) as required.
Responsibilities include:
Lead the security team and ensure security protocols are adhered to by both the staff and public including during special events.
Assisting Museum staff with event execution and pitch in where necessary.
Training new staff, ongoing coaching, rolling out new initiatives and protocols to the team.
Monitoring the galleries to prevent loss or damage due to theft, vandalism, fire, etc
Observe and report any suspicious individuals or activities.
Coordinate fire safety and building evacuation procedures for staff and visitors.
Co-ordinate daily work activities, schedule and rotation of the team.
Review, develop and implement security protocols and processes on an ongoing basis.
Ensure appropriate incident reports, applicable paperwork and administrative tasks are completed.
Maintain applicable security equipment.
Assists management in facilitating access to the Museum and with exhibition installations, as required.
To Apply:  Hiring process, interviews and candidate selection will begin the first week of January.
Please do not contact the Audain Museum directly just yet.
Please email talent@whistler-jobs.com to let us know you are interested in being considered for this role.
Ensure we have your resume and profile on file here (you only have to do this once): http://www.whistler-jobs.com/apply-for-work/