Full Time
Long Term
This position has been filled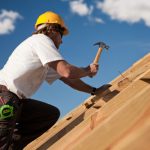 Website Scandinave Spa Whistler
Find your perfect match!
Are you a carpenter looking for a change of pace from construction sites? Want to take your detail work and refinery skills to the next level? The Scandinave Spa Whistler is looking for a Carpenter or Carpenter Helper to join their team today!
The Carpenter or Carpenter Helper is responsible for carpentry projects for renovations and maintenance around the facility. With an eye for detail and experience in maintaining a high traffic facility, you will anticipate repairs and deliver quality craftsmanship. Must be able to prioritize work load and work well with a team!
About the Role:
Competitive wages plus perks
Unlimited annual spa pass for you plus one.
Payment of MSP premium
Join our extended health plan, 50% paid by business
Paid ski pass (or equivalent in health and wellness benefits)
discounted massages + free massage after 3 months
Staff accommodation based on availability
The Perfect Candidate:
The successful candidate will have strong work ethic with a proven history of 2 to 5 years in carpentry (level 3 ideal). The successful candidate must be a team player and act professionally at all times.
Responsibilities:
Ensure the safety of the facilities: ice, wet floors, use of hazardous materials, first aid kits etc.
Working in conjunction with the maintenance department to ensure site the site and buildings are maintained to the Scandinave Spa Standards.
Able to stick to project Budget, invoicing sign off and approval
Ensure work spaces are kept clean and tidy
Ensure Standards of quality and cleanliness are adhere to
Updating checklists and procedures
Support the rest of the operations team
Be available to help in other departments as required.
To Apply:
Email talent@whistler-jobs.com and outline your experience and the role you'd wish to be considered for.
Ensure we have your resume and profile on file here (you only have to do this once): http://www.whistler-jobs.com/apply-for-work/
Qualified application received for this role will be immediately forwarded to the hiring team at the Scandinave Spa. Please do not contact them just yet. Those chosen for interviews will be contacted directly.
**IMPORTANT** By applying for this role, you are agreeing to allow Whistler Personnel Solutions to represent you with our client.  Please do us and them the courtesy of replying to any emails or calls that you receive promptly and professionally even if you are no longer interested in the role.