Full Time
Long Term
This position has been filled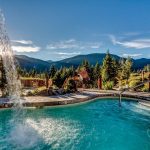 Website Scandinave Spa Whistler
Hot Cold Relax
Scandinave Spa Whistler – a unique outdoor spa offering relaxation in the heart of nature – is looking for 2 Night Cleaners to join our team.  This full time position is best suited for a positive team player who is happy to work hard.   Over-night shifts with a flexible schedule allow for maximum enjoyment of the mountains, lakes, trails and other daytime pursuits.  We offer a starting wage of $19.50 and no prior experience is required – we've got a great training program.  Plus we offer perks that are out of this world including 2 x spa memberships, free massages, free yoga and a ski pass!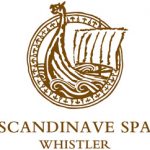 *CANDIDATES MUST APPLY C/O WHISTLER PERSONNEL TO BE CONSIDERED FOR THIS ROLE:  www.whistler-jobs.com/apply-for-work
What we offer:
Full-time , year round (no seasonality to worry about!)
Subsidized staff housing available
Stay with full time through the summer and we will pay for your ski pass (or equivalent in Health/Wellness benefit) *some restrictions apply*
Competitive wages starting at $19.50/hour plus plus plenty of perks.
Annual spa bath membership for you and your plus one!
Vouchers for friends and family 4x per year!
Free massage after 3 months
Free yoga classes
Special discounts on other spa offers
The Perfect Candidate:
No prior experience required – training will be provided
Well organized and meticulous,
Strong eye for detail,
Self-motivated and work well with minimum supervision,
Experienced cleaning professionally – previous night cleaning or night shifts will be an asset.
Responsibilities Include :
Create a comfortable environment for guests.
Ensure the cleanliness of the site as well as all indoor area of the Scandinave Spa Whistler including the following areas: reception, reservation, locker rooms, treatment rooms and offices.
Keep cleaning supply room tidy, organized and fully stocked.
Be a hard-working member of the Night Cleaning Team.
Perform daily tasks required of the Night Cleaning Team.
Communicate team needs to Night Cleaning Supervisor eg. ordering supplies, any repairs, etc.
Maintain all cleaning standards set by the Scandinave Whistler.
To Apply:
Please ensure we have a profile setup for you:  www.whistler-jobs.com/create-profile (you only have to do this once).
Email talent@whistler-jobs.com to let us know you'd like to be put forward for consideration for this role.
*IMPORTANT* Please do not contact Scandinave Spa directly – all candidates must apply through Whistler Personnel in order to be considered.
We will review all applications and contact candidates who have been selected for further consideration or an interview. Due to time constraints, we may not be able to contact all applicants.  If you would like an update on your application, please email us at talent@whistler-jobs.com