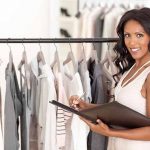 Website whistler_jobs Whistler Personnel Solution
Find a perfect match!
A high-end, reputable Canadian owned retailer is looking to hire and train a new full-time Store Manager.  Ideally suited for a natural team leader and sales person with an interest in fashion.  This is a long-term leadership role with excellent income potential consisting of a solid base wage and commissions on individual and team sales.  Perks include a Health Club Pass at the Chateau Fairmont Whistler and underground parking nearby.
About this Role
With an exceptional training program, you will assume the full role of Store Manager in the Spring of 2019.
Full time, year-round, 40 hours per week with flexibility in work week.
Earn between $55,000 + with this generous salary plus inspiring commission which includes a % of store annual sales.
Perks include store discounts, health club and gym membership at the Fairmont Chateau Whistler & parking spot available in upper village.
Work with an established team of professional sales people who believe in exceptional customer care.
Will assist with securing housing if needed.
The Perfect Candidate:
You've got the "Gotta-Wanna" attitude: You gotta wanna be a part of team and have fun! You gotta wanna be appreciated and love your job! You gotta wanna make lots of money!
A natural sales person with an eye for style who loves both fashion and to sell.
At least 1 year of retail or customer service management experience.
Polished professional. Embodies the high quality brand and commitment to being the best.
Great overall communication skills; Fluent in spoken and written English.  Additional languages an asset.
Solution oriented.  Good at problem solving and decision making.
Computer savvy with POS experience.
Duties / Responsibilities include:
Hire, train and motivate staff to serve guests with professional and solutions-based approach.
Take ownership, Follow up with all guests of the store. Be willing to go the extra mile!
Manage the store inventory. Ensure it is well cared for and beautifully displayed.
Scheduling for the staff and jump in as needed.
Set and maintain overall store cleanliness and organization standards for the entire staff.
Complete supply chain management of inventory from receiving, merchandising, to handling damages and returns.
Weekly reports to Head Office of what's hot, what's not and what needs to be ordered.
Prepare sales / company / department analysis as needed.
To Apply:
Please take about 7 minutes to highlight your job-specific strengths and experience here:   www.whistler-jobs.com/SOQ/cust-svc-management
Ensure we have your resume and profile on file here (you only have to do this once):  www.whistler-jobs.com/apply-for-work/
We thank all interested applicants, but only those selected for interviews will be contacted.  If you would like an update on your application, please email us at talent@whistler-jobs.com