Full Time
Long Term
This position has been filled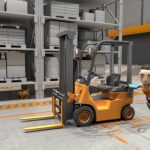 Website whistler_jobs Whistler Personnel Solutions
Find a perfect match!
A successful building company has relocated their factory and head office to Squamish and has an opening for a full-time, year-round Receiver and Forklift Operator on the team.  Ideal for an hard-working, organized Squamish local who works well independently and enjoys being on a construction site.
Excellent wages that are guaranteed to match or exceed what you are currently earning and possibly save you the commute!
Try-Before-You-Buy!  If you'd like to try a few shifts with this company before you decide if it would be the right fit for you, we can sign you up for two week's worth of temp shifts with them. Email info@whistler-jobs.com for more information about this unique opportunity.
About the Role:
Year-round, long-term steady work (no seasonal fluctuations)
Mon-Friday, 7am – 4:30pm schedule ideally (some flexibility)
Mostly indoor work (99%) at centrally located factory in Squamish.
Comprehensive extended health benefits.
Starting wage in the range of $25/hour or more for someone with strong warehouse and supply chain management experience.
Wages are negotiable based on experience and offer a 100% wage match guarantee for Squamish residents –  they will match your wage in the city or Whistler and save you the commute.
Equal Opportunity Employer supporting Women in Trades.
The Perfect Candidate:
Valid driver's license and forklift ticket (class 1-5) or equivalent experience.
Strong organization and administration skills, particularly with record keeping, inventories and correspondence.
Good computer skills including with Microsoft Office.
Must be an independent self starter who can give direction and take ownership of projects.
Construction experience and basic construction knowledge required.
Previous warehouse, shipping or receiving experience preferred.
Position requires strong English communication skills including written, spoken and comprehension.
Friendly and helpful attitude. Able to work well in a team setting and is an effective learner and listener.
Handy and happy to pitch in with general construction or labour jobs where needed.
Physically fit, able to work on their feet for long periods and lift heavy loads (up to 40lbs).
Must have own steel toed boots, work belt, safety glasses and ear protection plus basic hand tools (or be willing to acquire)
Duties / Responsibilities Include:
Ordering, receiving and distribution of supplies and materials for the warehouse and building sites.
Loading and unloading of building materials, products, tooling and equipment.
Coordinating the shipping and receiving of supplies, building materials, tools and equipment.
Ensuring documentation is accurate, filed in adherence to company standards and procedures.
Organizing and assisting with the safe storage, cleaning and general upkeep of the warehouse, building materials, supplies and tool areas.
Gives a high emphasis to working safely and maintaining a safe working environment
Managing building materials, parts, supplies and tooling inventories.
Driving and maintaining the forklift to ensure overall safety of the site and workers.
Meeting with Vendors, building relationships and assist in sourcing alternative products or services as required.
Manual labour and general construction duties as required.
To Apply:
Email info@whistler-jobs.com or call 604-905-4194 ext 1 to request an interview.
Please ensure that we have your resume and professional profile on file at whistler-jobs.com/create-profile  (you only need to do this once).
We will review all applications and contact candidates who have been selected for further consideration or an interview. Due to time constraints, we may be able to contact all applicants.  If you would like an update on your application, please email us at info@whistler-jobs.com