Full Time
Long Term
This position has been filled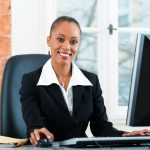 Website whistler_jobs Whistler Personnel Solutions
Find a perfect match!
Utilize your superstar administration skills and join one of Whistler's top Real Estate companies in this exciting Conveyancer role!  Training is available to the right candidate.   Offering an excellent year-round salary with lots of benefits and perks.  With mid-week days off, this position is ideal for someone that wants to hit the slopes or bike park with less crowds.
About the Role:
Year-Round Career Position (a really nice one with a great company!)
Thurs – Mon, full time, 9-5pm *some flexibility
Wage in the range of $19-$20*/hr while training and then a review at 3-months *depends on experience.
Opportunity to get a foot in the door and  grow a career in real estate and property management.
Training and career development opportunities will be provided.
Benefits & Perks include extended health benefits and quarterly bonus program tied to company success.
Very successful and 'happy' organization with lots of company social events and team building.
The Perfect Candidate:
Extremely attentive to details, accurate and strong with numbers.
Minimum Grade 12 education with a post-secondary degree, diploma, certificate.
2 years of office administration experience.  Guest service experience is also beneficial.
Experience within conveyance and the real estate industry considered an asset.
Familiarity with accounting or real estate software considered an asset.
Must have great organizational, interpersonal, and communication skills.
Able to multitask and still pays careful attention to accuracy.
Must be able to demonstrate and maintain a high standard of service and professionalism at all times.
Duties / Responsibilities include:
General administration, answering and managing all phone calls, greeting clients and answering inquiries.
Open transaction files, ensure completeness of documents received, and assist in processing of transactions.
Receive, verify and record sales contracts, transaction reports, and deposit cheques.
Review accuracy of commission calculations and agent payouts.
Input sales information in Real Estate software.
Send conveyance packages to solicitors, etc.
Opening and closing office procedures.
Handle inquiries pertaining to sales transactions from brokers, realtors, solicitors, etc.
Process deal completion and payouts for realtors.
To Apply:
We will review all applications and contact candidates who have been selected for further consideration or an interview.  Due to time constraints, we may not be able to contact all applicants (but we will try!)  If you would like an update after a week or two has past, you are welcome to email us at talent@whistler-jobs.com