Full Time
This position has been filled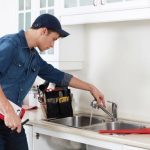 Website whistler_jobs Whistler Personnel Solutions
Find a perfect match!
A successful building company has relocated their head office to Squamish and is growing fast.  They have an opening for a full-time, year-round Plumber on the team.  The work is all indoors with the option of working 4 x 10 hour days  meaning 3 day weekends.   Ideal for an experience plumber or plumber's apprentice with a positive attitude who is eager to be part of a great team and build a long-term career with an exciting company.
Excellent wages that are guaranteed to match or exceed what you are currently earning and possibly save you the commute!
Try-Before-You-Buy!  If you'd like to try a few shifts with this company before you decide if it would be the right fit for you, we can sign you up for a week's worth of temp shifts with them.  Click for  more details about this unique opportunity:    www.whistler-jobs.com/job/temp-plumber-squamish/
About the Role:
Year-round, long-term steady work (no seasonal fluctuations)
Flexible full-time schedule with opportunity to work 4 x 10hour days.
Equal Opportunity Employer supporting Women in Trades.
Mostly indoor work (99%) at centrally located factory in Squamish.
Training and professional development opportunities available and encouraged.
Offers Red Seal Certification program and will support applications for permanent residency or visa extensions.
Comprehensive extended health benefits.
Wages are negotiable based on experience and offer a 100% wage match guarantee for Squamish residents –  they will match your wage in the city or Whistler and save you the commute.
The Perfect Candidate:
Minimum 2 years direct experience as a journeyman plumber or plumber's apprentice.
Skilled in the residential construction, repair, restoration and installation techniques.
Solid ability to use tools of the trade safely; can give basic instruction and supervise others.
Friendly and helpful attitude. Happy to give direction and take ownership of projects.
Able to read and interpret blueprints, drawings and specifications and work from sketches
Must be able to work independently or in a team setting as an effective learner and listener
Ability to work in a physically demanding position and a fast-paced team environment
Ability to work in an indoor confined work area environment
Current Fall Arrest certificate would be considered an asset
Position requires strong English communication skills including written, spoken and comprehension
Hard working team player who will pitch in where needed to get the job done.
Must have valid driver's license and transportation to the site.
Must have own steel toed boots, work belt, safety glasses and ear protection plus basic hand tools.
 Duties / Responsibilities Include:
Plan, install and service plumbing systems, fixtures, piping equipment of new and renovated modular homes and outbuildings in an indoor factory.
Study specifications in blueprints, sketches, or shop drawings to prepare project layout and determine dimensions and materials required
Prepare layouts and patterns using measuring tools, including selecting materials, planning sequences and methods of work to measure and mark materials
Installation of plumbing in modular units from rough-in to finishing
Installation of water lines, drainage, fixtures and venting systems
Assemble and install valves and fittings
Locate and mark positions for pipe connections, passage holes and fixtures in walls and floors.
Cut an opening in walls and floors to accommodate pipe and pipe fittings
Measure, cut, bend and thread pipes using hand and power tools or machines
Occasional on-site work may be required.
Instruct and supervise junior trades and labourers.
Assist with site cleanup, moving as well as organizing and purchasing of materials.
Assist with manual labour and general construction duties as required.
To Apply:
Email talent@whistler-jobs.com or call 604-905-4194 ext 2 to request an interview.
Please ensure that we have your resume and professional profile on file at whistler-jobs.com/create-profile  (you only need to do this once).
We will review all applications and contact candidates who have been selected for further consideration or an interview. Due to time constraints, we may be able to contact all applicants.  If you would like an update on your application, please email us at info@whistler-jobs.com