Full Time
Long Term
This position has been filled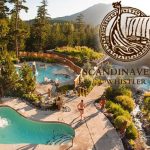 Website Scandinave Spa Whistler
Hot Cold Relax
Scandinave Spa Whistler – a unique outdoor spa offering relaxation in the heart of nature – is looking for a Night Cleaner Supervisor to join our team. This full time position is best suited for a positive and meticulous team player, a Night Owl by nature, with 3-5 years previous experience in cleaning as well as with supervising teams.  Over-night shifts with some flexibility to allow for maximum enjoyment of the slopes and other daytime pursuits.
About the Role:
Full-time, year-round permanent with flexibility (4 X 10 hour shifts)
Competitive wages plus perks
Benefits include an annual spa pass for you and your 'plus one'
Ski pass
Free bath membership for you and a partner/friend
Free massage after 3 months
Discounted massages
Extended medical benefits
Staff accommodation if available
The Perfect Candidate:
strong leadership capabilities,
be well organized and meticulous,
have strong eye for detail,
self-motivated and work well with minimum supervision,
exhibit strong leadership capabilities
experience cleaning professionally – previous night cleaning or night shifts will be an asset.
Responsibilities include:
Create a comfortable environment for guests.
Ensure the cleanliness of the site and that all areas are welcoming and tidy
Ensure to keep cleaning supply room tidy, organized and fully stocked.
Be a hard-working member of the Night Cleaning Team. Lead by example.
Assign and oversee daily tasks required of the Night Cleaning Team.
Communicate team needs to management and ordering all supplies, etc.
Maintain all cleaning standards set by the Scandinave Whistler.
 To Apply:
Email placements@whistler-jobs.com and outline your experience and the role you'd wish to be considered for.
Ensure we have your resume and profile on file here (you only have to do this once): http://www.whistler-jobs.com/apply-for-work/
Qualified application received for this role will  be immediately forwarded to the hiring team at the Scandinave Spa. Please do not contact them just yet. Those chosen for interviews will be contacted directly.
**IMPORTANT** By applying for this role, you are agreeing to allow Whistler Personnel Solutions to represent you with our client.  Please do us and them the courtesy of replying to any emails or calls that you receive promptly and professionally even if you are no longer interested in the role. if you would like an update on your application, please email us placements@whistler-jobs.com