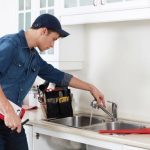 Website Whistler Personnel Solutions
Find a perfect match!
Summary:
One of Whistler's most successful property management companies is seeking a Maintenance Technician for a ski-in/ski-out location.  The perfect candidate will be positive and friendly and be dedicated to the job. They offer full-time, year-round employment with the opportunity for seasonal, and a generous benefit package.
About the Role:
Full-time, year round.
5 days/week, 8:00am to 4:30pm.  Must flexible to work a variety of shifts including  some weekends, evenings and holidays if needed.  Opportunity for mid-weeks days off – enjoy the non-crowded ski days!
$18-$20/hour depending on experience.
Generous benefits package, including Ski Pass/Rec Pass,  extended health after 3 months and RRSP match after 6 months.
The Perfect Candidate:
Must be a good self-starter and have the ability to prioritize tasks.
Strong maintenance background and problem solving ability.
Personable, a passion for hospitality and a positive and friendly attitude.
Ability to multitask.
Cool-headed thinker able to remain calm in stressful situations.
Strong computer skills.
Must be available to work a variety of shifts including weekends, evenings and holidays.
Must be fluent in spoken and written English, additional languages are an asset.
Responsibilities Include:
Maintain work orders maintenance software.
Analyzing and repairing plumbing, electrical, heating and air conditioning malfunctions and carpentry repairs.
Conduct annual Preventative Maintenance Inspections and repairs.
Assist with strata maintenance including pool and hot tubs.
Remove any maintenance related debris from interior/exterior work completed.
Responsible for keeping maintenance shops/vehicles in clean, organized and safe condition.
Notify Manager of supplies needed.
Safeguard all supplies, equipment and tools.
Log repair/ maintenance duties performed daily and complete all required paperwork promptly and accurately.
Determine material requirements for specific jobs.
Liaise with all company departments.
Assist in the training of less knowledgeable staff.
Report non-repairable items and let the Coordinator know of any outside contracts that need to be called in.
Be knowledgeable and share information about the area with guests.
Perform other duties as assigned.
To Apply:
We will review all applications and contact candidates who have been selected for further consideration or an interview.  Due to time constraints, we may not be able to contact all applicants (but we will try!)  If you would like an update after a week or two has past, you are welcome to email us at talent@whistler-jobs.com