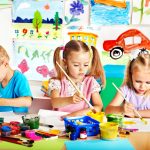 Website whistler_jobs Whistler Personnel Solutions
Find a perfect match!
A busy mom and dad are looking for a Household Helper to assist with a variety of chores around the house in exchange for a private room and partial board.    A flexible, design-your-own part-time schedule that can work around biking or ski days and other jobs or commitments.
About the Role and Family:
part-time with opportunities for additional work  and extra earnings if desired.
flexible schedule that can change week-to-week if desired.
straight exchange –  housing for 12 hours per week of childminding, cleaning, meal prep and helping out.
living with a family of four  – kids are 5 and 10 – plus a dog with 2 working parents.
private fully furnished bedroom with semi-private bathroom and partial board (family meals).
utilities, internet and cable television included.
walking distance to Creekside ski lifts.
can be a year-round role or just seasonal depending on the candidate.
Duties may include:
helping around the house with basic chores
looking after the kids from time to time
doing the dishes, recycling, laundry, vacuuming, cleaning bathrooms and other jobs to help keep the house in order
assisting with meal preparation and grocery shopping
reading and math coaching/ tutoring for a grade 5 student
the occasional dog walk
chauffeuring of kids from school, dance and other program from time to time
odd jobs here and there but nothing out of the ordinary
The Perfect Candidate:
loves kids, dogs and family time
happy to pitch in wherever needed
non-smoker
super social but not a heavy partier
some cleaning and childminding experience an asset
french-speaking is beneficial
valid, clean driver's license
loves to dance, listen to music, build stuff, art projects and playing games
positive, happy and friendly (but you don't have to be Mary Poppins)
To Apply:
Ensure that we have your resume on file (you only have to do this once):  www.whistler-jobs.com/apply-now 
Take 5 minutes to tell us more about yourself on this questionnaire:  www.whistler-jobs.com/questionnaire-household-helper/