Full Time
Long Term
This position has been filled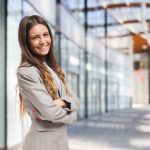 Website Whistler Personnel Solutions
Find your perfect match!
Here's a rare opportunity to join the leadership team at one of Whistler's best boutique hotels nested in the heart of the village as their Assistant General Manager.   This career building opportunity is ideal for someone who has strong leadership abilities who has some previous experience working in a hotel environment.  Perfect for an entry-level or seasoned manager.  Competitive wage with extended health benefits, a ski/recreation package, hotel and food discounts and access to short-term housing if needed!
About the Role:
Career building leadership position with opportunity for growth.
40 hours per week, flexibility is required for scheduling.
Competitive wage based on experience.
Extended health benefits plus subsidized season's pass or recreation pass.
Hotel and Food discounts.
Access to short-term housing if needed.
The Perfect Candidate:
A strong leader who leads by example and maintains a high level of professionalism both at work and in the community.
Skilled at motivating staff so that they perform to the best of their abilities.
Experience in a similar role or managing in other departments within the hotel industry.
Communicates effectively in order to ensure productivity within departments.
Motivated self-starter who takes initiative.
Strong organizational skills who is detail oriented.
Duties / Responsibilities include:
Maintain a high standard of quality service and hospitality. Our business is based on finding ways, even little ways, to enhance each guest's experience of staying at the hotel.
Achieve desired outcomes through the creation, development and maintenance of a competent, motivated and empowered staff.
Effectively train, coach, motivate, engage and provide feedback to staff on a daily basis.
Coordinate activities with other departments to ensure that services are provided in an efficient and timely manner.
Assist each of our guests in a friendly, efficient, professional manner in all guest services related functions and ensure that all staff do the same.
Ensure that all calls are answered, all reservations made correctly, and that staff are always present to meet the needs of our guests and that all front office activities are carried out professionally, to standards and at the highest level of service.
Ensure housekeeping department has all the resources it needs to prepare the rooms for our guests.
Train, supervise and discipline all Front Office staff so they maintain the desired level of guest service in keeping with the hotels service standards.
Orienting or "on-boarding" and training new front office employees.
Inspect work performed to ensure that it meets specifications and established standards.
Investigate complaints about service and equipment and take corrective action and resolution.
Evaluate employee and department manager's performance and recommend personnel actions such as promotions, transfers and dismissals.
Confer with staff in order to resolve performance and personnel problems and to discuss company policies.
Recommend and implement new operational standards and procedures as needed.
Recommend changes that could improve service and increase operational efficiency.
Screen job applicants and assist in the hiring of new employees.
To Apply:
Please take about 7 minutes to highlight your job-specific strengths and experience here: http://www.whistler-jobs.com/SOQ/business-manager/
Ensure we have your resume and profile on file here (you only have to do this once): http://www.whistler-jobs.com/apply-for-work/
We will review all applications and contact candidates who have been selected for further consideration or an interview. Due to time constraints, we may be able to contact all applicants.  If you would like an update on your application, please email us at talent@whistler-jobs.com